Your Free Downloads:
Tools to help you on the road to joy!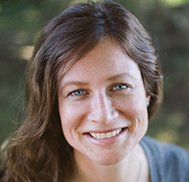 From Merri Ellen
Your Editor and Researcher
Thank you again for requesting our valuable report on Powerful and Essential Ingredients to Cure Your Depression. We appreciate you taking the time for your health. It could be the difference that makes the difference.
Here is my welcome/overview video to help get you started!
Download your free tools below!
(The free downloadable tools contain all the reference materials and very importantly, somewhere for you to record your notes, thoughts, results and action plans.)



The free tools are in Adobe 'pdf' format. This is a high-quality, advanced electronic format that allows you to use hyperlinks built into the documents to access more advanced information or simply switch between sections.

You will need Adobe Reader (the latest version is recommended) installed on your computer in order to open and read this ebook. You can get Adobe Reader here (a new window will open so you can download without leaving this page).
If you want to open the file in your browser window, you can just click on the link. However, if you want to download the file to view later, then right click on the link and choose "Save Target As" or "Save File As." Then select where you want to save the file on your hard drive.
Once you have saved the file, locate where you saved it, and double click to open.
In order to print, open the downloaded file, and select the "Print" option from the ebook menu.
Here are your free downloadable tools to use alongside the 6 Steps research you have requested.

Part A: Bonus Life Skills Workbooks
Anti Depression Skills Workbook - Compliments of MHECCU
Anti Depression Skills Workbook for Teens - Compliments of MHECCU
Part B: Bonus Nutrition & Fitness Tools & Resources
The Most Powerful Foods to Beat Depression

The Nutritional discovery that saved a families' life and now thousands of others...


Learn more about this nutritional therapy for Bipolar Disorder and Depression at www.truehope.com
WARNING - DO NOT STOP TAKING MEDICATIONS WITHOUT YOUR DOCTOR'S CONSENT
Dr. Gary Kohls recommends treating patients with a holistic approach that is supported by science, without having to use pharmaceutical drugs.
Dr. Gary Kohls goes through the little-known research that proves psychiatric drugs, like Prozac, are extremely dangerous.
Dr. Gary Kohls goes through which nutrients can help patients who are trying to get off SSRI and remain mentally healthy when off SSRIs. (Opens in new window)

Need a boost to start a fitness program? My fitness coach, Tom, has a free report which you can download here.
You may not be in search of six pack abs but this is my favourite report Tom has written on getting awesome abs. The secrets in this report work for any ordinary person. You may not want to enter a bodybuilding contest but after implementing this report, you may find yourself a strong candidate! Why am I sharing this with you? Well, the exercises and nutrition tips in this report are a summary of the tips I used to beat my own depression. Remember, diet and exercise are one of the tips!
By the way, because many of my readers loved the tips from Tom, you may too want to be a part of Tom's online fitness coaching and forum. Test drive Tom's best fitness support community online today for only one measly dollar.
Here's a video I did to show you what I mean...
Test drive Tom's best fitness support community online today
Part C: Further Evidence on Light Therapy

Report: "Light Treatment for Nonseasonal Depression: Speed, Efficacy, and Combined Treatment" – from the Journal of Affective Disorders
Report: "Direct brain serotonin measurement validates Light therapy for SAD" – from the Journals
Part D: Bonus Medication Tracking Tools
Daily Tracking Form - helps you keep track of any medications you may be currently on.
Medication History Form - use this to keep track of any medications you have taken over time to evaluate if they helped or hindered your mental health.
Depression Medications Guide – compliments of MedicineNet
Part E: Life Style Bonuses
"Happy Checklist - Things to Do When You Start to Feel Blue"
How to Evaluate Your Activities That May Be Causing Your Depression

The 7th Powerful Ingredient To Cure Depression - a personal story
7 Ways to Avoid Depression - by Dr. Paul Meier

Why In The World Am I Here? (33 Page PDF Booklet) An inspirational booklet to help you set your sights on who you truly are.

Free E-Reports from our mainsite

Part F: Videos on Why Antidepressants Don't Work
(Don't wean off without your doctor's approval)
from Dr. Hyman...
from Fox News...
Got Questions About The Ineffectiveness of Antidepressants?
Ask a Doctor Online - Ask a medical doctor a question -session starts free! (The LivePerson Kasamba Network)
Part G: Counseling Bonus
"I was at rock-bottom, but my counselor was there for me when I needed her. She helped get me through that dark time, and never judged me." -Susanna, Pittsburgh
"Thank you for giving me the inspiration to make a bold change in my life. I look forward to continuing the recovery process." -Dana, Toronto
"You helped me move forward and take control of my life. I don't think I would have been able to do it alone. Thank you." -Bill, San Diego

As we've said before, talk therapy is key. But, what if you're not sure about counseling and if it's worth it? Ask a Certified Counselor a Free Question!

Further Recommended Resources:

Extremely Valuable and Motivational:
Read up on Chris who conquered five years of anxiety-induced depression without taking antidepressants. Click here to learn more about his story. Let his story and his step by step guide take you beyond where I've left off! Like I said, he's a better writer than me and you'll see why his book is globally acclaimed and changing thousands of lives!
Remember if altering a person's behaviour will produce the same beneficial brain changes that can come from medication—without the risks and side effects—then the advantages are obvious.
There is hope!

You are worth it!
To your freedom and to your joy!
Merri Ellen

© www.cure-your-depression.com 2008