Greetings!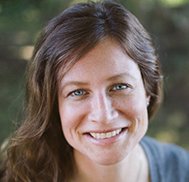 From: Merri Ellen

Thanks again for subscribing to our 'Cure Your Depression' newsletter where I share with you the ongoing depression cure research and some inspirational tidbits to help you along to recovery and joy!
Today's article…
"How lifting weights can battle depression."
Now before you respond, "Well, that's not for me!" You may just want to reconsider when you hear how old you can be to benefit from lifting weights. Also, consider the side effects! Toned muscles, sexy abs...
Now here's the research...
In a study of 32 men and women who suffered from chronic depression, Nalin Singh, M.D. and Tufts University associates divided the individuals into two groups. They chose half of the group to do strength training while the other half received health information. After three months, 14 of the 16 members who lifted weights felt better and no longer met the criteria for depression.
Guess how old these 32 men and women were?
They were from ages 60-84! So, don't think you're too old to lift weights! >> Just be sure you consult your doctor before doing so.
A Harvard study also showed that 10 weeks of strength training reduced clinical depression symptoms more successfully than standard counseling alone.
It's not merely the aerobic exercise BUT the strength training that puts you on the road to recovery in your physical plan for curing depression.
Want a little help on how to get started?
>> You can download my fitness coach Tom's e-book. I've got it saved on my desktop for easy reference and quick motivation when I need it! I know you'll love it too! If not, take advantage of his guarantee. But, give it a read. You're worth the money spent!
Don't be scared by the fact that he's a natural bodybuilding champion. I'm not a competition bodybuilder and neither are the thousands of others who have read his book. He's just a pro who knows. (I like pros who know. They practice what they preach.)
>>And remember, after you start lifting weights – you'll enjoy a more beautiful body too. Not bad for a side effect, I'd say! :)
Special Offer for CYD Readers: Need a daily coach?
If a book is not for you but you need a regular coach, Tom has invited me to tell you about his special offer for less than 3 cents a day!...
How do you get the motivation to get moving when you're stuck in depression? Join The Thousands of Men And Women - From All 4 Corners Of The World Who Have Transformed Their Lives… Get the support you need for less than 3 cents a day!
There is hope! You are worth it!
Blessings,
Merri Ellen, Your Friendly Editor and Researcher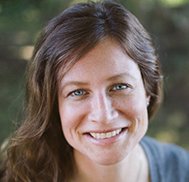 www.cure-your-depression.com
Source:
Journals of Gerontology Series A: Biological Sciences and Medical Sciences, Vol 52, Issue 1 M27-M35, Copyright © 1997 by The Gerontological Society of America / NA Singh, KM Clements and MA Fiatarone / A randomized controlled trial of progressive resistance training in depressed elders http://biomed.gerontologyjournals.org/cgi/content/abstract/52/1/M27 (accessed April 8, 2007)
American Journal of Preventive Medicine, Volume 25, Issue 3, Supplement 2 , October 2003, Pages 141-149, Physical Activity: Preventing Physical Disablement in Older Adults, http://www.sciencedirect.com/science/journal/07493797 (accessed April 8, 2007)
The Health Report, Strength Training and Depression in the Elderly / Interview with Dr. Maria Fiatarone, 13 December 2004, http://www.abc.net.au/rn/talks/8.30/helthrpt/stories/s1261215.htm (accessed April 8, 2007)