Hi!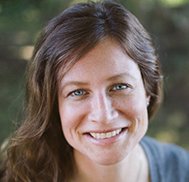 From: Merri Ellen Giesbrecht, Author of 'The Simple Truth on Curing Depression: 6 Powerful Ingredients'
Cure Your Depression Updates: (What DO The Medical Journals Reveal?)
** Subscribe at www.cure-your-depression.com

For You! Ongoing depression cure research and some inspirational tidbits to help you along to recovery and joy!
(If links below get broken, you can copy and paste them into your browser).
This week...
"Declutter Depression Away?" (article below)
*******************************************
It's your turn! I want to hear from you!
I've written up some of the most important questions you need to ask yourself that may change your life like they did mine.
I look forward to hearing from you!
*******************************************
"Need someone to talk to? We can help!"
*******************************************
Enjoy our complete handbook to save to your desktop and offer you the hope you need.
*******************************************
"Declutter Depression Away?"
One of the best things I do when I feel any hint of depression returning (after I've gone for the daily exercise), is purge my house and get rid of the junk.
Just recently, I came across the "100 Thing Challenge", a grass-roots movement in which folks are pledging to whittle down their possessions to a mere 100 items.
No kidding.
What a great idea!
Are you up for the challenge??
Here's a quote from the Time article:
"People are finding that their homes are full of stuff, but their lives are littered with unfulfilled promises."
And another fabulous quote:
"If you think about it, the reasons why a lot of people buy stuff are exactly the same reasons why a lot of people run out and eat inappropriate food—to make themselves feel better," he says. "The parallels are amazing. Our homes, heads and hips are connected." At the end of the day, experts agree that there are many different types of clutter, and they all rob us of peace and harmony. So look at the vision that you have for your life and then ask does keeping this item — whether it be a chair, vase or eclair — help me get there."
That quote is from... "365 Days of Decluttering Challenge" (5 Steps to Clutter-Free Living)
If you decide to take any of these challenges, I'd love to hear about it! Tell me how it affects your joy/ depression.
*******************************************
There is hope! You are worth it!
Merri Ellen
www.Cure-Your-Depression.com
>> Feedback: friendly-web-editor@cure-your-depression.com
**********************************************
TELL A FRIEND OR COLLEAGUE about this newsletter...
Pass on Hope: Share our website with a friend or two!
>>Share our website with a friend and pass on some hope.
WANT TO SUBSCRIBE? Sign up at: www.cure-your-depression.com