Greetings!
From: Merri Ellen Giesbrecht, Author of 'The Simple Truth on Curing Depression: 6 Powerful Ingredients'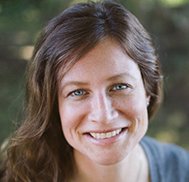 Greetings!! I haven't fallen off the earth. I simply have been busy and enjoying my family and loved ones. (Feel free to always access our research, videos, online counselors anytime! See links at the bottom.)
This week...
Depression Free - Andrew's Bizarre and Humorous Story (With a Seriously Happy Ending)
Here's a humorous story (audio story) told by Andrew Solomon about suffering with and curing depression... this actually should enlight us 'modern societies' on how we wrongly treat depression sufferers with isolation rather than community... but take it with a grain of salt. It is entitled "The Moth Podcast: Andrew Solomon, Notes on an Exorcism".
Be prepared for a bizarre but true story of how Andrew discovered the cause for his depression in order to find a cure. :)
After the listen, visit a much more serious and medically proven: 6 Powerful Steps to Cure Your Depression
There is hope! You are worth it.
Blessings,
Merri Ellen
Visit our 'Personal Stories' page!
Chat with a counselor for hope.
Enjoy Depression Videos: Personal Stories and Tips for Curing Depression
*******************************************
TELL A FRIEND OR COLLEAGUE about this newsletter...
Pass on Hope: Share our website with a friend or two!
Check out www.cure-your-depression.com with practical tips and easy to understand medical research for what truly cures depression straight from medical journals and translated into plain English. WANT TO SUBSCRIBE? Sign up at: www.cure-your-depression.com
Read more of our newsletter articles here...