Greetings!
From: Merri Ellen, Author of 'The Simple Truth on Curing Depression: 6 Powerful Ingredients'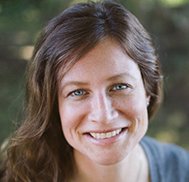 Helloooooo!
Greetings fellow warriors!
My adventures never end. :) And good ones are always welcome. While I've been enjoying walking with people one on one as a life coach, from time to time I update the cure-your-depression.com site, and will continue to update you... if you continue to so desire. :)
If not, feel free to unsubscribe below. I don't want to send you unnecessary email. I get that.
On the other hand, if you are still on this journey of battling depression, or want to keep updated on how you can help others in the cure depression journey, feel free to continue on the newsletter list and contribute. Let's both fight and help others together!
Do not give up!
This month, (like everyone in the online world) I am updating our privacy policy (see below) making it more transparent and clearer to understand. What does this have to do with your newsletter subscription? We want every email you open from us to be something you're 100% into, that's why we're checking in. If you look forward to receiving good news- nothing will change for you!
I'm also updating the look and feel of our website! Take a peek and tell me what you think!
>>OR DO YOU Need help today?
Take advantage today of our research, videos, online counselors… See links below!
There is hope! You are worth it.
Blessings,
Merri Ellen :)
Visit our 'Personal Stories' page!
Chat with a counselor for hope.
Enjoy Depression Videos: Personal Stories and Tips for Curing Depression
Revisit: 6 Powerful Steps to Cure Your Depression
*******************************************
TELL A FRIEND OR COLLEAGUE about this newsletter...
Pass on Hope: Share our website with a friend or two!
Check out www.cure-your-depression.com with practical tips and easy to understand medical research for what truly cures depression straight from medical journals and translated into plain English. WANT TO SUBSCRIBE? Sign up at: www.cure-your-depression.com
Read more of our newsletter articles here...