Greetings!
From: Merri Ellen Giesbrecht, Author of 'The Simple Truth on Curing Depression: 6 Powerful Ingredients'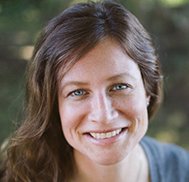 This week...
Depression Free Tip: Get Walking
Yup, go for a walk. Walking is the best thing to do when you are depressed because you donít need tons of motivation. So, get out and walk. Stop thinking about negative stuff while walking. Enjoy nature including the fresh air. If you need help with motivation, find a buddy to walk with you or use an ipod to play upbeat music.
Make exercise a part of your daily routine. Exercising releases the endorphins of the body and helps you feel positive and makes you feel happier.
Related Article: "Depression and Exercise: What's The Secret?"
There is hope! You are worth it :)
Blessings,
Merri Ellen
Chat with a counselor for hope.
*******************************************
TELL A FRIEND OR COLLEAGUE about this newsletter...
Pass on Hope: Share our website with a friend or two!
Check out www.cure-your-depression.com with practical tips and easy to understand medical research for what truly cures depression straight from medical journals and translated into plain English. WANT TO SUBSCRIBE? Sign up at: www.cure-your-depression.com
Read more of our newsletter articles here...