Hi!
From: Merri Ellen Giesbrecht, Author of 'The Simple Truth on Curing Depression: 6 Powerful Ingredients'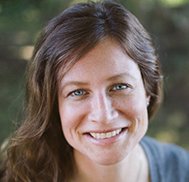 Here's one doctor who has a clue on depression. I was pleased to come across him. Sounds like he's sharing similar research that I am. Watch him tell the story on Clayton- a child who was ADD
Then watch his 2nd video on how to cure depression with your fork...
This is the same research we've been sharing for years! Yay, we're not the only ones! This could be the New Year's resolution that changes your life!
There is hope! You are worth it!
Merri Ellen
www.Cure-Your-Depression.com
>>Contact me at: friendly-web-editor@cure-your-depression.com
**********************************************
We're happily changing lives around the world...
*******************************************
TELL A FRIEND OR COLLEAGUE about this newsletter...
Pass on Hope: Share our website with a friend or two!
>>Share our website with a friend and pass on some hope.
WANT TO SUBSCRIBE? Sign up at: www.cure-your-depression.com