From: Merri Ellen Giesbrecht, Author of 'The Simple Truth on Curing Depression: 6 Powerful Ingredients'
Hi!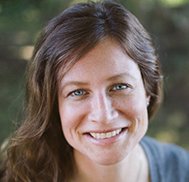 Dana wrote to me asking me "why doctors are so uneducated on depression and meds?"
How did I respond to that?
Here's my reply…
Hi Dana,
You asked the question, 'why are doctors so uneducated on depression, meds etc?'
One thing I have learned is, you've got to do your research and take your research to your doctor. My doctor didn't even know about 5 HTP! I had to take the info to him.
Perhaps, our doctors just don't have the capacity to know everything about every medical issue. Depression is the number 1 mental illness, so it would be nice if they knew something, wouldn't it?
I guess if I was a doctor attending to patients everyday and then hope to have a family life in the evenings and on weekends– when would I get time to update my knowledge on every illness out there?
I guess no one can possibly specialize in every illness!
I was speaking with a nurse the other day and she too had the same concern about doctors. She recommended the same thing – "do your research and take it to them".
We need to be educated about our bodies so that we are half way there when we ask for advice from a professional. The website www.cure-your-depression.com came about after doing the research myself – hours and hours of it. Now I want to help others because what I found has unfortunately been hidden behind the pharmaceutical industry.
I highly recommend asking your doctor for an appointment with a mental health specialist!
Has your doctor also done a physical on you or a blood test for you lately?
Depression can be caused by so many things. Often times it is a result of another illness we may have that can be easily remedied.
Unfortunately, if we come to our doctor and say we are depressed, many times he just gives us drugs. Perhaps you've experienced this too many times. That's like taking our car into our mechanic and telling him that it's not running properly. He then 'diagnoses' the problem without actually lifting the hood. That would be ridiculous!
Thank goodness there are doctors out there who don't do this! But the ones who do are destroying the reputation of doctors.
Another reader who is a counsellor emailed me this…
"I have a private practice for counselling and have also helped many people with depression and every time it shocks me to see how little knowledge people have about depression. I even have a doctor who admitted to me that prescribing anti-depressants is the easy way out for him. Can you believe it?"
So Dana, I share the same concern and I recommend learning all you can about depression and about your overall physical, mental, emotional and spiritual health.
If you haven't yet, help yourself to a copy of our downloadable handbook to get it all and prepare yourself for you next doctor's visit.
That's what Eric did!
"4 days ago, I couldn't get out of bed. I was desperate. I miraculously came across www.cure-your-depression.com… The next day, I started to feel a little better… Yesterday, I was able to get up and stay up all day. That is a miracle…
And I told my Mental Health Counselor about my last 4 days. I gave her a copy of the info and explained my progress over the past 4 days. She perused it and said, "This is very good literature. These are very important steps to recovery". She even kept it…
Well, my wife is saying dinner is ready....yep you guessed it, FISH, and steamed broccoli and a dry baked potato. Then later, the steamed milk, and the bedtime ritual; same time, same place… and its working.....thank you so much. It's working.
There is Hope for all of us, if we take the necessary first steps. It's always that first step that is the hardest. But the reward on the other side of the spectrum awaits us all, and I want to get there desperately. Thanks again Merri Ellen! You are one magnanimous woman, an Angel I believe sent from Heaven Above!! I mean it. God Bless." - Eric
(I tell you when I got Eric's email, I was overjoyed!)
He's proof that you can get there too!
Don't let time slip away and waste any more valuable moments of joy! Take action like Eric simply did and take this info to your doctor or counselor.
There is hope! You are worth it!
Merri Ellen
www.Cure-Your-Depression.com
>>Contact me at: friendly-web-editor@cure-your-depression.com
**********************************************
Enjoy our complete handbook to save to your desktop and offer you the hope you need.
*******************************************
TELL A FRIEND OR COLLEAGUE about this newsletter...
Pass on Hope: Share our website with a friend or two!
>>Share our website with a friend and pass on some hope.
WANT TO SUBSCRIBE? Sign up at: www.cure-your-depression.com