Greetings!
From: Merri Ellen Giesbrecht, Author of 'The Simple Truth on Curing Depression: 6 Powerful Ingredients'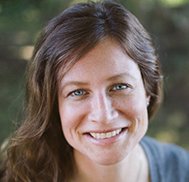 This week...
Exercise and Depression: One Woman's Last Hope
"I can't even say for certain when dark thoughts started to take control of my life. But I remember, when I was just 6 years old, crying every day. I didn't sleep at night. When I did, I had nightmares. I stopped eating. When I did eat, I often couldn't keep the food down. I felt that something terrible was going to happen, to my parents or to me. I was soon plagued by bad headaches. The condition became severe..."
Daniele describes how like many depression sufferers, she started with therapy. When that didn't work, huge amounts of medications were added: a tricyclic antidepressant, SSRI and SNRI medications.
But therapy proved emotionally draining and often left her feeling worse. (One indicator that her depression was not caused by emotional illness). The medications were either ineffective or lost their effectiveness over time, and they often had terrible side effects that made normal life impossible.
And then she discovered running. She soon experienced dramatic improvement in her mood and her life.
Learn why exercise is so powerful to beating depression and what kind...
For more success story comments, visit our 'Stories' page!
There is hope! You are worth it :)
Blessings,
Merri Ellen
*******************************************
TELL A FRIEND OR COLLEAGUE about this newsletter...
Pass on Hope: Share our website with a friend or two!
>>Share our website with a friend and pass on some hope.
WANT TO SUBSCRIBE? Sign up at: www.cure-your-depression.com
Read more of our newsletter articles here...