Hi!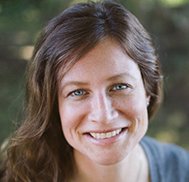 From: Merri Ellen Giesbrecht, Author of 'The Simple Truth on Curing Depression: 6 Powerful Ingredients'
Cure Your Depression Updates: (What DO The Medical Journals Reveal?)
** Subscribe at www.cure-your-depression.com

For You! Ongoing depression cure research and some inspirational tidbits to help you along to recovery and joy!
(If links below get broken, you can copy and paste them into your browser).
This week...
"Heather Locklear's Depression" (article below)
*******************************************
It's your turn! I want to hear from you!
I've written up some of the most important questions you need to ask yourself that may change your life like they did mine.
I look forward to hearing from you!
*******************************************
"Need someone to talk to? We can help!"
*******************************************
Enjoy our complete handbook to save to your desktop and offer you the hope you need.
*******************************************
"Heather Locklear's Depression"
People magazine broke the story that actress Heather Locklear, 46, has checked into an Arizona treatment facility for psychological treatment of anxiety and depression.
With two failed marriages and the demands of Hollywood, Heather Locklear's health has taken a downturn into anxiety and depression. (If link gets broken, you can copy and paste it into your browser).
What should that tell you?
Here were a few comments...
"...the point of including it is to further refute the old idea, which many of us still harbor, that people who are rich and good-looking don't have any problems."
"Depression is a disease that does not discriminate. I hope she gets well and gets her life back on track. All the money, looks, fame, etc., in the world doesn't heal everything. I'm glad that famous figures are coming out about their problems. It makes the rest of us "regular people" feel like we aren't the only ones. Thank you Heather and get well."
My Summer wishes for Heather and for you...
I certainly wish Heather and all of you a summer of rest where we can all slow down and take note of what things are going well in our lives and what things may need to change.
I am becoming more aware of how busy our modern day society is and many of us are spending less quiet time and less time with loved ones and more time driving places, working, staring at a tv and less time walking in the great outdoors!
You are more valuable than you may know and I encourage you to take a break this summer - even if it's a break in your local park. Just go - no distractions and stop and listen to the birds and smell the fresh air.
Tonight I just got back from walking my neighbour's dogs and we stopped and watched a ball game. No hurry. Just being. Not at a fast pace like I'm late for a bus - just strolling. Ah what a great walk!
Notice that we are called human beings - not human doings! So stop doing and just BE this summer for a moment. Blessings!
*******************************************
There is hope! You are worth it!
Merri Ellen
www.Cure-Your-Depression.com
>> Feedback: friendly-web-editor@cure-your-depression.com
**********************************************
TELL A FRIEND OR COLLEAGUE about this newsletter...
Pass on Hope: Share our website with a friend or two!
>>Share our website with a friend and pass on some hope.
WANT TO SUBSCRIBE? Sign up at: www.cure-your-depression.com