Greetings!
From: Merri Ellen Giesbrecht, Author of 'The Simple Truth on Curing Depression: 6 Powerful Ingredients'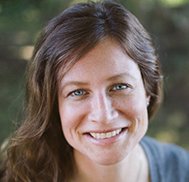 This week...
How to Avoid Depression: 7 Ways- by Dr. Paul Meier
I've put together a f.ree white paper to print off on your computer which again sums up the proven research on how to avoid depression. Dr. Paul Meier has thousands of Americans enter his depression treatment centers across the US every week. His success rate is extremely high but his methods are not mainstream. He combines proven science with his Christian faith. Yet, he is one to sit up and take notice of.
After all, if it works? Take note!
Right clic.k and save to your desktop to view the paper on How to Avoid Depression. If link gets broken, copy and paste the following... http://tinyurl.com/7w4nuw
Enjoy!
There is hope! You are worth it!
Merri Ellen
We're happily changing lives around the world...
**********************************************
>>Email: friendly-web-editor@cure-your-depression.com
*******************************************
TELL A FRIEND OR COLLEAGUE about this newsletter...
Pass on Hope: Share our website with a friend or two!
>>Share our website with a friend and pass on some hope.
WANT TO SUBSCRIBE? Sign up at: www.cure-your-depression.com