Greetings!
From: Merri Ellen Giesbrecht, Author of 'The Simple Truth on Curing Depression: 6 Powerful Ingredients'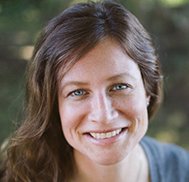 This week...
Slamming the Coffin Door On Depression
(An activity for you below...) I noticed that in my own life and with some of my readers, we both used the terms "slamming the coffin door on depression". And we both were talking about helping others! That was a light bulb moment for me! It confirmed for me that when we step out of our own depression and reach out with encouragement for others, we begin moving in the right direction to defeat depression.
So, here's a chance to start slamming the door on your depression...
I created a page in our forum where you can leave inspirational quotes that you have found. It's an opportunity for you to encourage others. EVEN if you don't feel like being encouraging, it can be powerful. You can post a thought once a month, then once a week, then perhaps once a day!
Train yourself to be looking for positive thoughts and then share them in our community - EVEN IF YOU DON'T FEEL LIKE IT. Let's see what this does. They say "simply act and the feelings will follow". So, let's experiment..
Leave some encouragement for another person going through the journey of beating depression...
There is hope! You are worth it!
Blessings,
Merri Ellen
P.S. Really don't have anything encouraging to share? Read some here...
*******************************************
Surround yourself with positive people. Don't have any? Rent a positive friend. Ask a compassionate professional counselor a free question...
Recovery from depression requires you to look at a complete approach beyond any medication your doctor prescribes.
*******************************************
Help spread the word. We're happily changing lives around the world. Grab yourself a copy of our complete handbook... Proceeds go to spreading the hope!
*******************************************
TELL A FRIEND OR COLLEAGUE about this newsletter...
Pass on Hope: Share our website with a friend or two!
>>Share our website with a friend and pass on some hope.
WANT TO SUBSCRIBE? Sign up at: www.cure-your-depression.com