Greetings!
From: Merri Ellen Giesbrecht, Author of 'The Simple Truth on Curing Depression: 6 Powerful Ingredients'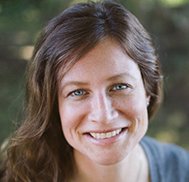 This week...
Marijuana and Depression?: One Man's Story
There is a thought going around that marijuana is good for depression. But, if you've read my research, you'll discover that it does quite the opposite. I recently received this email from Paul in the United Kingdom...
"Hello, I've enjoyed your emails and site content for some time. It turns out though, that I was addicted to marijuana and in denial. Having joined a 12 step fellowship, my brain has started to work again and my depression has gone away. Can I suggest you ask people to think about whether they could be using an addictive substance to change the way they feel. If so, maybe point them at 12 step programmes.
Until I was "clean" no matter how much sense your information made, I was unable to actually do anything about my "problem". I can't even begin to tell you how much better I feel now. Thanks for the fantastic work you do - keep it up.
Kind regards Paul"
If you are addicted to marijuana or even pain killers which is another huge epidemic today, look in your city directory for a 12 step program or visit Narcotics Anonymous
Chat with a counselor for hope.
For more success story comments, visit our 'Stories' page!
There is hope! You are worth it :)
Blessings,
Merri Ellen
*******************************************
TELL A FRIEND OR COLLEAGUE about this newsletter...
Pass on Hope: Share our website with a friend or two!
>>Share our website with a friend and pass on some hope.
WANT TO SUBSCRIBE? Sign up at: www.cure-your-depression.com
Read more of our newsletter articles here...