Greetings!
From: Merri Ellen Giesbrecht, Author of 'The Simple Truth on Curing Depression: 6 Powerful Ingredients'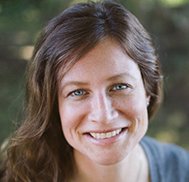 This week...
Tony's Video on Helping Top Athletes and Entertainers Beat Depression Using Mindset Psychology
I watched this interview recently with Tony Robbins sharing about how he's helped top athletes and entertainers beat depression through mindset psychology. I hope it can be encouraging and inspiring for you...
https://www.youtube.com/watch?v=etArvM1WUE4
There is hope! You are worth it!
Blessings,
Merri Ellen of www.cure-your-depression.com
*******************************************
TELL A FRIEND OR COLLEAGUE about this newsletter...
Pass on Hope: Share our website with a friend or two!
>>Share our website with a friend and pass on some hope.
WANT TO SUBSCRIBE? Sign up at: www.cure-your-depression.com