Greetings!
From: Merri Ellen Giesbrecht, Author of 'The Simple Truth on Curing Depression: 6 Powerful Ingredients'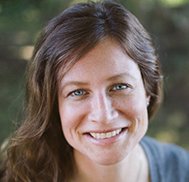 This week...
DO NOT GIVE UP
Looking back on my time in depression, I nearly gave up. I nearly committed suicide, but I didn't. I refused to give up on myself. Because I didn't have hope, I went looking for it. That's when I began reading the medical journals determined to find an answer for my recovery from depression
In a nutshell, this is what I learned...
Eat more veggies and less sugary carbs. Drink plenty of water. Move your body every day. Go for a walk. Get in the sunlight or use a lightbox. Here I did up a video with my light box that I use... Focus on your blessings and write them down daily. Journal about the good things in your life. They are there. Look hard. Get a good night sleep using a sleep ritual. Use 5 htp and Omega 3 fatty acids. Surround yourself with positive people. Don't have any? Rent a positive friend. Ask a compassionate professional counselor a free question...
Recovery from depression requires you to look at a complete approach beyond any medication your doctor prescribes.
There is hope! You are worth it!
Help spread the word. We're happily changing lives around the world. Grab yourself a copy of our complete handbook... Proceeds go to spreading the hope!
Blessings,
Merri Ellen
*******************************************
TELL A FRIEND OR COLLEAGUE about this newsletter...
Pass on Hope: Share our website with a friend or two!
>>Share our website with a friend and pass on some hope.
WANT TO SUBSCRIBE? Sign up at: www.cure-your-depression.com