Greetings!
From: Merri Ellen Giesbrecht, Author of 'The Simple Truth on Curing Depression: 6 Powerful Ingredients'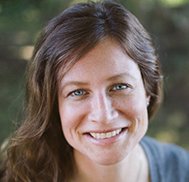 This week...
How Your Relationships Can Cause Depression
Here's a major nugget I learned before coming out of depression...
The dysfunction you experience in your relationships can cause your depression. However, your depression recovery doesn't have to depend on your family or friends too.
"Family cannot be blamed for depression. Family may be a factor, but you are responsible for your own recovery." – Dr. Gregg L. Jantz
Your depression may be brought on by the relationships you have with your family you had as a child, your adult family, good friends, casual acquaintances, business associates and coworkers.
In my own life…
Dealing with this reality can be very painful. I know. I've been there too. My depression was brought on by a few factors including and a friend who was a queen of manipulation. If you didn't want to do something; no matter. She knew how to get you to do what she wanted. Looking back, the power she had on me and others was scary. She'd tell you her sad story and break your heart. Soon you'd be sacrificing your family and responsibilities to come to her aid. Boy was I stupid!
Going through counseling to talk through this and recognize this was an absolute necessity! Then after recognizing what caused my depression, my counselor helped me to see what I needed to do to overcome my depression.
Now, that I look back, my depression experience has made me a stronger person and more compassionate to others around me who suffer too. I am also smarter in my relationships and know when to say 'no' to those that seek to hurt me or manipulate me. No thanks. I know where I've been and I now know where I'm going.
Now it's your turn!
Do you want to stop this pain you are suffering?
You too may be suffering from damaged emotions and damaged relationships with your family. Perhaps you are suffering from verbal or even physical abuse from your spouse, your parents, or boss, or co-workers. Perhaps you are easily manipulated by so-called friends who simply want to make themselves happy and are hurting you in the process. They're not about you – they're about themselves and as a result – you are hurting.
If you are ready to stop suffering from depression, take action with the help of an online counselor.
There is hope! You are worth it :)
Blessings,
Merri Ellen
Find An Online Counselor And Chat Now
*******************************************
TELL A FRIEND OR COLLEAGUE about this newsletter...
Pass on Hope: Share our website with a friend or two!
>>Share our website with a friend and pass on some hope.
WANT TO SUBSCRIBE? Sign up at: www.cure-your-depression.com
Read more of our newsletter articles here...