Free Depression Tips Newsletter
Stuff That Works, Words That Encourage You Along The Way
After going through our initial cure depression research e-course, feel free to sign up for our newsletter below for periodic updates...
Depression is something you need regular encouragement to get through.
Learn How To Beat And Keep The Depression Away For Good!
Do You Feel Alone? Confused? Wanting to Give Up?
Free Depression Tips Newsletter Shares The Goods And Keeps You Connected With Other Depression Conquerors
Thank you so much for all the articles I receive in my e-mails. They have helped me alot. I have suffered with depression several years, and right now I am not taking any medication at all. - Mary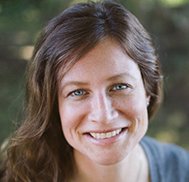 From: Merri Ellen Giesbrecht
Researcher, Editor of Cure-Your-Depression.com
Don't miss any of our free tips with research and updates. Get solid how-to tips on curing and preventing depression with a good dose of encouragement. Or just get on our Christmas card list. :)
If you suffer and are in need of tips sent to you to give you a boost...
Finding reliable information and positive advice can be confusing and... depressing. Don't let it be.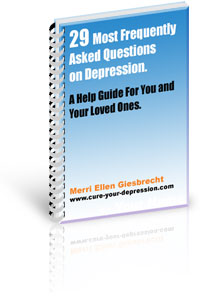 Simply, subscribe to our research newsletter...
To say 'thanks' for joining the club, I'll give you a copy of our FAQ Depression Guide ...
"What Everybody Ought to Know About Depression" (29 Most Frequently ANSWERED Questions on Depression).
Let us encourage you.
There is hope! You are worth it!
Sign up below...
(You may unsubscribe at anytime.)
Back to Home from our Free Depression Tips Newsletter sign up page.