Greetings!
From: Merri Ellen Giesbrecht, Author of 'The Simple Truth on Curing Depression: 6 Powerful Ingredients'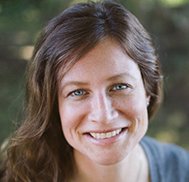 This week...
A New Year?
I want this to be a new year for you! For all of you...
I want to say 'thanks' to all of you who have accepted my help and to all of you who have diligently applied the research and have emailed me of how your life has changed. Keep going. Discover your joy and keep going!!
I also want to encourage those of you who have recently signed up for the research. Keep going one step at a time. Go through all the ingredients over and over and carefully apply each one with your doctor's approval. It's one thing to read life-changing research, but it takes putting it into practice in order to get the results you desire. Don't give up. Don't be hard on yourself. One day at a time. One ingredient at a time. Surround yourself with the things and people you need to move you forward into the new year. Make it a NEW Year!!
There is hope! You are worth it :)
Blessings,
Merri Ellen
Go over all the research in our handbook
Chat with a counselor for hope.
*******************************************
TELL A FRIEND OR COLLEAGUE about this newsletter...
Pass on Hope: Share our website with a friend or two!
Check out www.cure-your-depression.com with practical tips and easy to understand medical research for what truly cures depression straight from medical journals and translated into plain English. WANT TO SUBSCRIBE? Sign up at: www.cure-your-depression.com
Read more of our newsletter articles here...