Hi!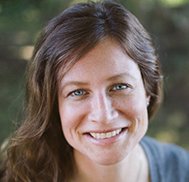 From: Merri Ellen

For You! Ongoing depression cure research and some inspirational tidbits to help you along to recovery and joy!
This week...
Chris Green shares some great tips to relieve stress this weekend. Take some of the following ideas and implement them! If they don't quite apply to you, adapt them! Just take some time to pamper yourself. You are worth it!
Here it is...
5 Ways To Relieve Stress This Weekend By Chris Green
With a busy working life and a busy home life, stress levels can soar during the regular week. Let's make the most of the weekend by including several great stress busters to help you relax and find peace of mind.
Another great way to relieve stress is to read a book. Great if the sun is shining! Fix up a comfy chair or lounger, make a jug of your favorite cool beverage, put some light music on if you wish and immerse yourself in a good read. Reading is such a great way to relax and unwind and a really brilliant way to enjoy a summer's day. And it's even better if you can read your book soaking up the sun on a golden sandy beach with the ocean as a backdrop. Oh, don't forget sunscreen!
Arrange a pamper day. Visit your local gym, workout, have a swim, take a sauna or sit in a steam room, luxuriate in a Jacuzzi (if they have one) and finish with a shower. Trust me, you'll feel like a million dollars afterwards. Alternatively, visit a health spa or a Turkish bath if you're lucky enough to have one nearby. These are all superb stress-busters and they are seriously enjoyable.
Why not take full advantage of the free time the weekend brings by doing something new? You could visit a new town or village, a park, a museum, or even a new restaurant or a coffee shop. You could go watch some sport, or even take up a new sport or hobby. This will broaden your horizons and will keep life fresh and interesting as well as helping to relieve stress.
Massage is a great stress-buster so why not make an appointment to have a massage from a professional masseur or masseuse? It's such a pleasurable way to relax and unwind and it is also great for your body as well as your mind. Lovers may prefer to massage each other and deepen their bond. Make it a priority to include massage as part of your weekend and you'll reap big rewards for your health.
Why not spend a cosy night indoors with your lover and cook a special dinner? A great idea is to try different cuisines - be as exotic as you dare! This is time for indulging your relationship so leave the stressful stuff like work elsewhere. Make the effort to dress for dinner and have candles and relaxing music in the background to create a nice ambience. I know one couple who've done this at least once a month for more than 30 years and they say it's one of the main reasons for their success. Try it, I have and it is a great way to bust stress and improve your relationship.
These tips will help you make the most of the weekend so you not only relieve stress, you will relax and enjoy the free-time the weekend brings. Try as many as you can over the next few weekends and watch your stress levels plummet!
You can find more articles, tips and information to help you find lasting natural stress relief over on our Conquering Stress website.
There is hope. You are worth it!
Blessings,
Merri Ellen Giesbrecht
Remember, if you can talk and listen, then you can beat depression.
Pass on Hope : Share our website with a friend or two!
>>Share our website with a friend and pass on some hope.
Article Source:https://EzineArticles.com/