"How do you choose an Omega 3 Fish Oil Supplement for depression?"
There are dozens of Omega 3 fish oil supplement companies (and growing) with their own products available to purchase in health food stores, pharmacies, Web sites, and catalogs to use for your depression. On top of that, Omega fish oil supplements are available in a variety of concentrations and characteristics. These supplements range from the highest pharmaceutical quality formulations to poor quality products containing oxidized fish oil and possibly other contaminants. (Source: Dr. Andrew Stoll, "The Omega 3 Connection", 2001)
"First, how are the Omega 3 Fish Oil Supplements produced?"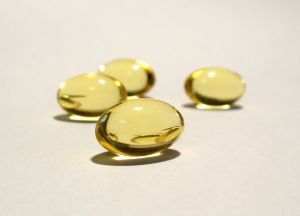 The producers process the fish oil using various methods and ship the bulk oil to distributors, who purchase the bulk Omega 3 fish oil and encapsulate it, usually in gelatin capsules. In some cases, retailers purchase the Omega 3 fish oil capsules already made and put their own label on the bottles. Some fish oils are produced and encapsulated under nitrogen, while some are exposed to oxygen during their manufacture.
"What about all the junk Omega 3 fish oil supplements out there?"
Most Omega 3 fish oil supplements found in health food stores and pharmacies contain only 30 percent omega-3 fatty acids, usually with a ratio of EPA to DHA no greater than two to one. This means that it would take thirty 1000-milligram capsules per day to match what Dr. Andrew Stoll used in his famous 1999 bipolar depression study! This number is obviously impossible for most people to tolerate due to the ridiculous number of Omega 3 fish oil supplement capsules to swallow, the cost, and the high possibility of a fishy um… regurgitation. Yuck.
[These 30 percent fish oil capsules are not ideal, and for the longest time they were the only easily available form of fish oil. The remaining 70 percent of the fish oil in these low-concentration preparations is mainly omega-9 fatty acids (such as oleic acid), some omega-6 fatty acids, cholesterol, and other lipids.]
So, if you'd like to take as little amount of Omega 3 supplement capsules per day as possible for your depression or to get a higher amount of EPA and DHA in a smaller capsule size, you can easily search for a more highly concentrated Omega fish oil supplement product. There are several high-quality concentrated Omega 3 supplements ranging from 50 percent omega-3 content to more than 90 percent omega-3 content.
"Okay, so what should you look for in an Omega 3 fish oil supplement?"
Simple: Consult an independent source with no financial interest in the product. For example, the International Fish Oil Standards (IFOS) program which is affiliated with the University of Guelph in Ontario, Canada http://www.ifosprogram.com Just look for the Consumer Reports report. They consistently conduct tests and posts levels of toxins in fish oil samples submitted by manufacturers. If the lot number on your fish oil is not listed on the IFOS site, then think twice before buying it! (Source: Sears, Barry Dr . The Omega RX Zone. The Miracle of the New High Dose Fish Oil. Harper Collins, New York . 2002)
I recommend Nordic Naturals because of it's high rating on the IFOS list, so you know it's quality. If you have suffered from depression and nothing you've tried has worked, please take the time to try Nordic Natural Omega 3s. It could mean a whole new life for you like it does for me!
Remember to talk to your doctor about the recommended milligrams you should supplement for depression! It is important for your doctor to monitor your response to Omega 3 fish oil supplements.
Choose an Omega 3 Fatty Acid supplement approved by the International Fish Oil Standards (IFOS) such as Nordic Naturals. If you have suffered from depression and nothing you've tried has worked, please take the time to try Nordic Natural Omega 3s.
>>Sign Up For Our Free E-course: Research has revealed 6 powerful ingredients necessary to cure depression which are completely natural.
Back to Home from Omega 3 Fish Oil Supplements
---
Source:
Stoll, Andrew, M. D. The Omega 3 Connection, Simon & Schuster, New York, 2001
Sears, Barry Dr . The Omega RX Zone. The Miracle of the New High Dose Fish Oil. Harper Collins, New York . 2002
International Fish Oil Standards (IFOS) program - affiliated with the University of Guelph in Ontario, Canada (www.ifosprogram.com), accessed May 2006