Need Help?
Choose 1 of The 5 Options Below: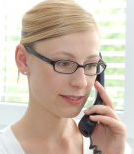 1. Speak With a Clinical Counselor...
Use this option if you need an online counselor to listen and to supply you with help. They're waiting for your question...

2. Request Personal Coaching with Merri Ellen :)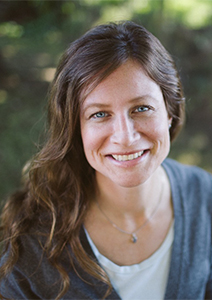 Work privately with me - coaching you along the way. :) My methods are unique. I have had clients go through multiple counsellors and come to me as their last resort. I even walk with counsellors themselves who need more than their own methods can provide. My clients' success stories in my office are incredible because of the unique way we work together.
(See stories below...)
Sometimes you need a life coach to get you motivated to begin this powerful life changing step by step plan...
You need a coach to...
- empower you!

- give you hope - providing a visual of what it all looks like to implement each medically proven ingredient!
Simply send me a request using the form below... 
I have been coaching people online through beating depression since 2003. Over 2 million have gone through my e-course to date.
Depending on where you are in the world, I am able to coach by Phone or via Skype or Face Time, etc. Where distance limits direct personal access, phone or online coaching has been very effective.
Session Length – 50 minutes.

Coaching package: $295 USD 
Includes 3 one on one sessions, application tools/checklists, and follow up activation between sessions, with empowering accountability to keep you on track.

Value: Absolutely Life Changing!
(See testimonials on this page...)

Learn more below on how a session can bring you the breakthrough you need!
Payment can be made through e-transfer or PayPal. 
Simply send me a request for more information using the form below...

I will follow up with further information to help you determine if we are a good fit to journey together! :)
Let's get you going on the right path
to beating your depression.
I'm happy to walk with you on the road. :)
Submit your request above.
---
"Merri Ellen's life coaching and spiritual direction is uniquely life-changing as she partners with God in each session; leading clients of all ages to hear His voice, in order to receive hope, inner healing, freedom, and direction. She has been coaching people since 2003 in over 120 countries."
Client Stories:
"Before meeting with Merri Ellen, I was feeling stuck and trapped; mainly due to depression and mental health. I felt far away and disconnected from God which was leaving me feeling discouraged and unable to move forward. 
Now, I have been able to hear God's voice in our sessions. Holy Spirit has been guiding our conversations, revealing things to us. I was losing hope and to hear the Spirit's voice again. Having Merri Ellen guide me through some exercises has been a gift. 
What has been most helpful is Merri Ellen's authenticity. It's been helpful for me to meet with someone who is relatable, safe and authentic. I have felt safe to be myself and open up. I have also appreciated God's hand throughout the session. Praying and allowing Him in.
My main concern was having to start over with another counsellor/life coach. To have to reexplain things and start from scratch and possibly end up even farther behind. But from our first session all those fears were gone. It was easy to open up and I felt understood. I felt able to move forward. I could feel the Spirit's work and left feeling very encouraged and hopeful. 
I have been to many counsellors and Merri Ellen brings a uniqueness I haven't had. Authenticity, willingness to share, honesty, encouraging words and allowing God to intervene and direct our time together. Allowing God into every session makes all the difference. 
I didn't want to just go and talk to someone and vent about what was on my mind. I wanted to speak with someone who could help in the bigger picture. Someone who could see my past, my present and help me to see the future. Meeting with Merri Ellen has been an intentional time – with moving forward and closer to God as the focus. I chose her services because I didn't want to get stuck analyzing the past, but instead seeing God's hand in my past and using it in my future. I wanted to be encouraged and I wanted to be closer to God. 
As a result of meeting with Merri Ellen, I have been given:
1. Hope for the future,
seeing God has a plan and purpose for my life
2. Clarity
3. Encouragement 
Before meeting with Merri Ellen, I was numb - feeling spiritually dead. Stuck in the depression. I wasn't finding the motivation to do the things I wanted to do and I felt spiritually disconnected. 
Today, I feel more spiritually alive. I have more confidence in praying and sitting in silence to allow God to speak to me. I feel more motivated to move forward because I am thinking of what I can become and what God can do in me. Thinking of the future and hearing God now in the present has really made a big difference. 
It's been fun, and I look forward to coming each time to meet with Merri Ellen. Yes, session time is often dealing with the hard, yucky things, but it's fun and it feels safe and normal to allow those things to come out and work through them. I was surprised at how connected I was to God. 
It's been nothing but a good experience in all our sessions. To have someone that sees potential in me, someone who sees me as a child of God.. not for what I've done or my flaws, but someone who sees and believes that God has a great plan for me. I feel blessed to have the opportunity to meet with Merri Ellen."
- Nicole Gelderman 
"Before I met with Merri Ellen, my life was a little chaotic, full of anxiety, and struggle. These days, inviting the Spirit in and talking to Him helps me to keep perspective and crushes my anxiety!
What has made me the happiest about my sessions with Merri Ellen is how energizing our sessions are. Working in the power of the Holy Spirit is amazing and surprising!!! Thanks so much to Merri Ellen, this has been a wonderful journey!"
- Gail Derksen
"Before I met with Merri Ellen, my life direction was unfocused. Merri Ellen is brilliant at breaking down the fluff to get at the basic needs and wants. ...Today, I'm moving forward. ...What surprised me the most and brought such joy was her willingness to bring Jesus into our conversations.
Merri Ellen is the best!!
If you're on the fence about hiring Merri Ellen, don't be. She will help you get results! She is easy to talk to and gives excellent direction. Merri Ellen is a great listener, loves Jesus and directs results towards what you need."
- Caralee Daigle
PROFESSIONAL CREDENTIALS
Certified Life Coach with LeaderBreakthru
Life Coach with Doing Family Right Ministries
Master Degree in Spiritual Life Coaching, CLU
Start Right Mentor with Teen Challenge Drug and Alcohol Recovery
Reverend with Christian Ministers Association
Bachelor of Arts in Sports Ministry from Briercrest College
---

3. What to do if you are having troubles accessing your Free E-course


After you signed up for our e-course, you should have received a first email with a link to click to confirm. If you did this and received your first ingredient but haven't received the rest, please check your junk mail folder. They may have been sent there by your Internet Service Provider's security measures by mistake. Be sure to 'whitelist' my email address.
How do you do this? Usually you can simply add my email address to your address book. But, also be sure to visit the help section of your email provider if they have a more complicated security setting.
We want to make sure you receive this important help and encouragement. :) ]
---
4. Contact for interview requests, advertising inquiries, further technical support help, etc
5. If you want to learn more about building a business or not-for-profit online, you can ask questions and get fast answers from the Advisor team who converts sales for me. (Not depression related but success related!)

---