Need to Speak With Someone?
Choose One of The 5 Options Below:


1. Ask a depression related question in our forum.
2. If you've beat depression after going through our research, share your story to encourage others here...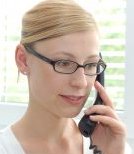 3. Speak With a Certified Counselor...
Use this option if you need an online counselor to listen and to supply you with help. They're waiting for your question...
>>Click here to speak with someone today and get on the road towards joy!
4. What to do if you are having troubles accessing your Free E-course
After you signed up for our e-course, you should have received a first email with a link to click to confirm. If you did this and received your first ingredient but haven't received the rest, please check your junk mail folder. They may have been sent there by your Internet Service Provider's security measures by mistake. Be sure to 'whitelist' my email address.
How do you do this?
Usually you can simply add my email address to your address book. But, also be sure to visit the help section of your email provider if they have a more complicated security setting.
We want to make sure you receive this important help and encouragement. :) ]
5. Contact for interview requests, advertising inquiries, further technical support help, etc
---