Hi!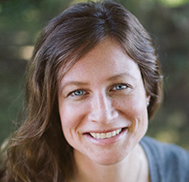 From: Merri Ellen

For You! Ongoing depression cure research and some inspirational tidbits to help you along to recovery and joy!
This week...
Self-Forgiveness: "Did you know that YOU can cause your own depression too?"
I'm talking about NOT being able to forgive yourself. What is causing guilt in your life? That guilt brings on trash talk to yourself which then brings depression. Perhaps you cannot forgive yourself for not finding a job, for a relationship gone bad, for… (you fill in the blank).
"Many people have things in their past of which they are ashamed. Guilt becomes a chain around their optimism, hope and joy. In order to be free, you need to forgive yourself." - Dr. Gregg L. Jantz, author of "Moving Beyond Depression".
Ask yourself…
1. Why should I continue to condemn myself?
2. Is my self-condemnation drawing me to a closer love of life or do I hate it?
3. What good am I doing by refusing to forgive myself?
4. Is my self-condemnation helping or hurting my relationships with others?
5. How long do I intend to condemn myself? What will be the end result?
If you are struggling with forgiving yourself, go through these questions and write down your answers in a journal. Then study them. Read them aloud and let the reality sink in. You will face some intense struggling in your heart as you record your thoughts. This is good! You need to work through this.
What are you harboring guilt over?
Stop and write down 3 things that you cannot forgive yourself for. Dr. Gregg Jantz suggests going to a mirror and looking at yourself and saying, "I forgive myself for….." Saying this at least 3 times helps you to begin forgiveness.
Forgiving yourself is essential. Every one of us has made mistakes and yes, some more than others, but we have all fallen short. Joy comes when we can forgive ourselves. Otherwise, we will submit to walking around with a load of guilt and depression for the rest of our lives. Where's the joy in that?
If you are ready to stop suffering from depression, take action with the help below.
If you truly want to experience joy again and want to wake up each morning excited about life, then there's hope! . There's nothing to lose and only everything to gain.
There is hope. You are worth it!
If you can talk and listen, then you can beat your depression.
Bonus: Read this if you can feel that empty hole getting bigger and bigger within you.
My hope is that you too will find joy and peace as I have!
Blessings,
Merri Ellen Giesbrecht
Remember, if you can talk and listen, then you can beat depression.
Pass on Hope : Share our website with a friend or two!