Hi!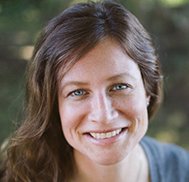 From: Merri Ellen

For You! Ongoing depression cure research and some inspirational tidbits to help you along to recovery and joy!
This week...
"Does your mood get worse around November?"
If so, you most likely suffer from SAD (Seasonal Affective Disorder). SAD is brought on by lack of light due to winter's shorter days and typically overcast skies.
"SAD can be effectively treated with light therapy, antidepressant medication and/or psychotherapy," said Halarisprofessor of psychiatry, Loyola University Chicago Stritch School of Medicine, Maywood, Illinois. (Source: Medical News Today)
If you are in need of someone to speak with, you are always welcome to speak with one of our counselors which you can access by going to the 'Need to TALK?' button on the left side of our website.
There is hope! You are worth it!
Merri Ellen
www.Cure-Your-Depression.com
Do you have a question for me? If so, you can visit our blog or simply email me!
Remember, if you can talk and listen, then you can beat depression.
Review the 6 steps to cure depression according to medical journals.