More FREE Articles, Tips and Tools for You!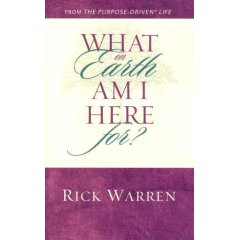 "What On Earth Am I Here For?" (pdf) 
The New York Times Best Seller book offers readers a 40-day personal spiritual journey, and presents what Warren says are God's five purposes for human life on Earth. This is the first seven chapters for you! 
"How to Know God Personally" (pdf)
List of Scriptures to start reading through (pdf)
What Questions to ask yourself as you read the Bible (pdf)

More helpful tools...


"Praying With Confidence: Overcoming Disappointment in Prayer" (pdf) 
"What does God's Word say about Depression?" https://www.cure-your-depression.com/bible-verse-for-depression.html
"Do you want to read through the Word of God, but aren't sure where to start or how to go about doing so?" http://www.biblegateway.com/resources/readingplans/
"How about some free Bible software?" Visit: http://www.e-sword.net
Need personal guidance?


Need help through spiritual direction?

Need to meet with a counsellor?

More resources...
Is There a Depression Virus? How Failing to Forgive Others and Ourselves Can Bring On Depression

The Suitcase - Free Courses to equip you to change your world!

Visit our complete Depression Article library at: 
https://www.cure-your-depression.com/depression-article-index.html
Don't forget to request your Free Report: 6 Ingredients to Cure your Depression which touches on the physical and emotional secrets to cure depression revealed by scientific research and used successfully by the contributors of this website. To request this Free Report, go to https://www.cure-your-depression.com/depresion-viplist.html

Contact