Request Personal Spiritual Life Coaching with Merri Ellen
Certified Life Coach & Spiritual Director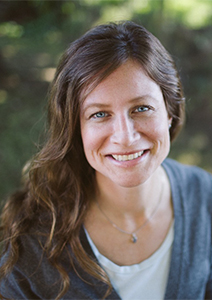 You're stuck.

You need a Spiritual Life Coach to guide you.
(Often called a Spiritual Director or Life Coach.)
You want one who shares your spiritual beliefs.
You need help to move forward.
I'm happy to help.
My methods are unique... going beyond all the research in the e-course and in my book.
I realize my methods are not for everyone, so read carefully...
My book and this website primarily addresses the physical, mental, and emotional categories of curing depression and anxiety in order to reach people of all backgrounds and faiths.
However, there is also indeed a spiritual side to curing depression that has wonderfully been proven scientifically too. (Research provided in the final step of my e-course.)
*For my journey beating depression, this was the major piece that made ALL the difference. I don't practice the rules of religion which can lead to abuse and control. There is much more. Rather, it is a personal relationship with God, letting His Spirit lead. When we allow His Spirit to truly lead, out of lives comes love, joy, peace, patience, kindness, goodness, gentleness, faithfulness, and self-control EVEN in the most desperate of circumstances. It is simply miraculous. THIS IS THE KEY as to why I never succumbed to suicide but beat depression and now have walked over 2 million people through my research and story in over 120 countries.
Here's the difference between rules vs relationship:
A. Rational Religion (knowledge /works) – like an Elvis impersonator who sounds and looks like him, but they never knew Elvis personally. Therefore, we can falsely do life like this...
1. I merely know ABOUT God and I follow His rules.

2. The results of my labor show God's blessing and direction. It's all up to me and what I do.
3. I myself must stand in opposition to all negative and evil (rather than recognizing that God does this and He invites me to merely join with Him.)
4. I must use only my mind to employ God's principles.
(I merely study about God, but do not truly know Him.)

***This instead is the path to take...
B. Relationship with God– I truly know God and walk in step with Him.
1. I only do what I see the Father doing. John 5:19
2. It's not about success-it's about PROCESS-a journey with my God who LOVES me.
3. I get involved only as Holy Spirit leads me. He is in charge of the battle and I stand with Him. I am not alone.
4. I look to His Holy Spirit for direction and confirmation of His guidance. He does not leave me without guidance. (John 14&16) He gives me life strategies because He wants me to walk in full life (John 10:10).
My clients' success stories in my office are incredible and beautiful because of the unique way we work together being led by God's Spirit freely given to us because of Jesus' unfailing love. He promises that when we seek Him, we find Him.

As your Spiritual Life Coach, I walk with you in hearing His voice for your journey forward. Together, we ask the Lord questions and discern together according to His Word and the fruit of Holy Spirit.
I have seen people's lives transformed in incredible ways. Below are some stories... :)
Spiritual Life Coach

Client Stories:


"Before meeting with Merri Ellen, I was feeling stuck and trapped; mainly due to depression and mental health. I felt far away and disconnected from God which was leaving me feeling discouraged and unable to move forward. 

Now, I have been able to hear God's voice in our sessions. Holy Spirit has been guiding our conversations, revealing things to us. I was losing hope and to hear the Spirit's voice again. Having Merri Ellen guide me through some exercises has been a gift. 
What has been most helpful is Merri Ellen's authenticity. It's been helpful for me to meet with someone who is relatable, safe and authentic. I have felt safe to be myself and open up. I have also appreciated God's hand throughout the session. Praying and allowing Him in.
My main concern was having to start over with another counsellor/life coach. To have to reexplain things and start from scratch and possibly end up even farther behind. But from our first session all those fears were gone. It was easy to open up and I felt understood. I felt able to move forward. I could feel the Spirit's work and left feeling very encouraged and hopeful. 
I have been to many counsellors and Merri Ellen brings a uniqueness I haven't had. Authenticity, willingness to share, honesty, encouraging words and allowing God to intervene and direct our time together. Allowing God into every spiritual life coach session makes all the difference. 
I didn't want to just go and talk to someone and vent about what was on my mind. I wanted to speak with someone who could help in the bigger picture. Someone who could see my past, my present and help me to see the future. Meeting with Merri Ellen has been an intentional time – with moving forward and closer to God as the focus. I chose her services because I didn't want to get stuck analyzing the past, but instead seeing God's hand in my past and using it in my future. I wanted to be encouraged and I wanted to be closer to God. 
As a result of meeting with Merri Ellen, I have been given:
1. Hope for the future, 
seeing God has a plan and purpose for my life
2. Clarity
3. Encouragement 
Before meeting with Merri Ellen, I was numb - feeling spiritually dead. Stuck in the depression. I wasn't finding the motivation to do the things I wanted to do and I felt spiritually disconnected. 
Today, I feel more spiritually alive. I have more confidence in praying and sitting in silence to allow God to speak to me. I feel more motivated to move forward because I am thinking of what I can become and what God can do in me. Thinking of the future and hearing God now in the present has really made a big difference. 
It's been fun, and I look forward to coming each time to meet with Merri Ellen. Yes, session time is often dealing with the hard, yucky things, but it's fun and it feels safe and normal to allow those things to come out and work through them. I was surprised at how connected I was to God. 
It's been nothing but a good experience in all our sessions. To have someone that sees potential in me, someone who sees me as a child of God.. not for what I've done or my flaws, but someone who sees and believes that God has a great plan for me. I feel blessed to have the opportunity to meet with Merri Ellen."
- Nicole Gelderman 
"Before I met with Merri Ellen, my life was a little chaotic, full of anxiety, and struggle. These days, inviting the Spirit in and talking to Him helps me to keep perspective and crushes my anxiety!
What has made me the happiest about my sessions with Merri Ellen is how energizing our sessions are. Working in the power of the Holy Spirit is amazing and surprising!!! Thanks so much to Merri Ellen, this has been a wonderful journey!"
- Gail Derksen
"Before I met with Merri Ellen, my life direction was unfocused. Merri Ellen is brilliant at breaking down the fluff to get at the basic needs and wants. ...Today, I'm moving forward. ...What surprised me the most and brought such joy was her willingness to bring Jesus into our conversations.
Merri Ellen is the best!!
If you're on the fence about hiring Merri Ellen as your spiritual life coach, don't be. She will help you get results! She is easy to talk to and gives excellent direction. Merri Ellen is a great listener, loves Jesus and directs results towards what you need."
- Caralee Daigle
"My mom had passed away 6 months ago and I struggled with grieving her loss. It affected my children's sleep and my emotions and how I handled life. In my spiritual life coach sessions with Merri Ellen, I realized that Jesus is closer to me and my situation. That him taking care of me covers my past, my present, and my future, and that healing can be real! Praying together opened my eyes to why I was hurting so badly and Jesus took that lie away and spoke truth into it. My mom is not gone, she is with him.
One of the most helpful parts of our sessions is praying together but also the practical advice on how to deal with strong emotions.
I knew that working with Merri Ellen was the right thing for me to do after my friend had mentioned it to me. Jesus wants to tell you how to find your way back and Merri Ellen has a good way to get Jesus and you together in a room. Before meeting with Merri Ellen, I was tired and very sad and angry. Since our sessions, I am happy. I found rest without sleep. I think it was new for me to pray for my family this way.
I was surprised how Merri Ellen knew what to ask me especially when we talked about my mom's passing. The whole concept of lies and truth was most helpful.
It's normal to get stuck, but it's good to get unstuck together. I find the steps and her approach help me beyond the reasons why I come. I use it during the day when I feel stuck by myself. It has changed the way how I live my faith." 
- Birte Kroeker
Take the step forward today
and request more information 
on spiritual life coaching with Merri Ellen :)

>> To learn more, simply use the form below...


Depending on where you are in the world, Merri Ellen is able to coach by Phone or via Skype or Face Time, etc. Where distance limits direct personal access, phone or online coaching has been very effective. 
Session Length – 50 minutes.

Learn more below on how a spiritual life coach session can bring you the breakthrough you need.
Payment can be made through e-transfer (CDN)
or PayPal (USD). 
Costs depend on what country you are from plus a few other variables listed below in our contact form...
* Financial support options are available. Just ask.
Merri Ellen will follow up with further information to help you determine if you are a good fit to journey together...
Simply use the form below to contact her directly...

More about Spiritual Life Coaching
with Merri Ellen


Merri Ellen cares… Her deep compassion for others is rooted in her joy in coaching people to connect better to God through hearing His voice and connect better to one another in their primary relationships. She excels in spiritual direction. Her 20 plus years of people helping have seen her work effectively with children, teens, young adults, mothers and wives as well as pastors and leaders in ministry. She loves guiding people as they explore their dreams, assess their gifts and abilities and pursue their goals.
A major life contribution are her landmark contributions in the area of recovery from depression and anxiety where her writing and coaching have impacted people in 120 countries.
1. EXPERIENCE AND EXPERTISE
Areas of Competency:
Life Coaching

Spiritual Direction/Formation

Hearing God's Voice

Overcoming Depression, Anxiety

Grief & Trauma Recovery

Burnout Recovery

Identity/Self-Worth

Vocational Transitions

Women's Challenges

Parenting Challenges

Career / Ministry Challenges

Pastoral & Ministry Leader Coaching

Sabbatical Coaching
2. PROFESSIONAL CREDENTIALS
Certified Life Coach with LeaderBreakthru

Master in Spiritual Life Coaching, Christian Leadership University

Credentialed Reverend, Christian Ministers Association

Start Right Mentor Training with Teen Challenge

Bachelor of Arts in Sports Ministry from Briercrest Bible College
3. WORLDVIEW AND COACHING PERSPECTIVE
Merri Ellen partners with God in helping clients understand their value, their potential and what barriers could be limiting them from their greatest freedom in life's adventure. She believes many people merely live their lives without understanding their incredible value completely untapped. She loves asking the right questions to help clients to move you out of stuck and into full life.
>> To learn more, simply use the form below to contact Merri Ellen directly...
Thanks in advance for reaching out.
I look forward to hearing from you.
- Merri Ellen :)
Your Spiritual Life Coach
Merri Ellen also partners her spiritual life coaching with other ministries and organizations providing retreats and workshops.
Back to Home

from spiritual life coach for curing depression