Spiritual Life Coach sessions are a powerful weapon to beat depression.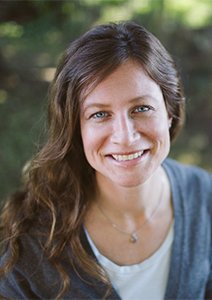 You feel stuck. 
You feel your heart and soul aching.
You need a Spiritual Life Coach to guide you.
Perhaps you have gone through tremendous pain, grief, abandonment, betrayal... and desire to know that there is indeed someone who cares, is safe, and who knows your journey from firsthand experience. 
You believe (or have believed) in God but somehow that hasn't worked for your mental health and you need help to move forward. 

I'm happy to help.
(You can find client stories below...)
My Spiritual Life Coach sessions are unique in spiritual nature. Time and time again, I have found that you can apply all the scientific research and do all the right things, but in the end, if you don't have a true connection with the Joy Giver, you often continue to feel hopeless. You need to understand your purpose.
A Christian spiritual life coach session often includes:
dismantling spiritual strongholds and oppression, 

healing damaged emotions, 

exchanging believing lies for empowering truth,

recovering from spiritual abuse, 

facilitating trauma and grief recovery, 

walking tenderly through forgiveness, 

exploring dreams, 

assessing your unique gifts, talents and callings
Walking in the truth truly does set you free!
As Your Christian Spiritual Life Coach...


I won't simply lead you out of depression but INTO friendship with the Joy Giver. Joy is the result of a relational connection with the Joy Giver. 
For my own journey beating depression, this was the major piece that has made ALL the difference. It began with a Divine encounter with a loving God that first gave me the hope to move forward. Yup. It was Jesus who directed me to the research that changed my life and is now impacting millions.
I called out to God one morning at 3am in utter brokenness and this broke wide open my road to healing. 
Today, it's my ongoing relationship with Him walking in His Holy Spirit that empowers me to walk others into joy!

"The joy of the Lord is your strength" (Neh. 8:10).
I now coach people all over the world via phone or video from the comfort of your home to learn how to hear God's voice, and invite Him to lead them out of depression and INTO JOY!

I'd be honoured to help you move forward too as your spiritual life coach led by the Spirit of God.
My clients' success stories are incredible and beautiful because of the unique way we work together being led by God's Spirit freely given to us because of Jesus' unfailing love. He promises that when we seek Him, we find Him.
I have seen people's lives transformed in incredible ways.
Your story is ready to shift too!

SPIRITUAL LIFE COACH PROFESSIONAL CREDENTIALS
Life Coach and Spiritual Director with Doing Family Right Ministries
Certified Life Coach with LeaderBreakthru
Masters in Spiritual Life Coaching, Christian Leadership University
Credentialed Reverend, Christian Ministers Association
Start Right Mentor Training with Teen Challenge
Bachelor of Arts in Sports Ministry from Briercrest Bible College
SPIRITUAL LIFE COACH SESSIONS ARE CONDUCTED ONLINE VIA ZOOM
PAYMENT CAN BE MADE VIA PAYPAL (USD) 
OR E-TRANSFER (CDN)
REQUEST MORE INFO BELOW...
or Read Clients Stories further below...
Spiritual Life Coach
Client Testimonials: 
Be inspired for your own journey...
"I began seeing Merri Ellen several months ago, Her sessions consisted of Powerful encounters with the Holy Spirit and life changing revelation. She's not my pastor, she's not my counsellor. She was a coach. She helped remove lies I had believed for years and taught me to quiet my soul and listen for the voice of God. She is highly skilled and has a unique perspective that comes from beyond the four walls of the church. I can honestly say I found new freedom that I hadn't experienced before. Perhaps God saved it for such a time as this."  
(Monique, client who posted on her own FB page)

"Before I met with Merri Ellen, I needed an outside person to hold space for me in my trauma. I needed wisdom, a different perspective, and affirmation. Merri Ellen gave me space to just say what was on my heart without having to worry about judgement. She brought me clarity, and a different perspective. 

I didn't hire her sooner out of fear and pride.
As a counsellor myself, I worried about confidentiality and judgement. I also worried that she would be fluffy and soft, or stuffy and clinical. Not at all. Merri Ellen is not fluffy and I trusted her to keep my life and brokenness confidential.
What I enjoyed most was her Bible knowledge. She intentionally brings God into the session, and gently but directly addresses the issues. She provides insights and highlights that have been important along the way. I benefited the most with… Clarity. Relief. Confirmation. She's been an important part of my healing journey. Having her hold space for me validated my pain and my situation. 

If you're on the fence about meeting with Merri Ellen, get off. Meeting with her is good self-care. It is different than talking to friends because you don't have to worry about burdening or overdoing it in sharing with her. Just get over yourself and go.... she's great!"
(Client & herself a Professional Counsellor)
"Before I met with Merri Ellen, my life direction was unfocused. Merri Ellen is brilliant at breaking down the fluff to get at the basic needs and wants. She helped me to determine and reach occupation goals. What surprised me the most and brought such joy was her willingness to bring Jesus into our conversations."
(Caralee Daigle)

"I have been able to hear God's voice in our sessions. Holy Spirit has been guiding our conversations, revealing things to us. I was losing hope and to hear the Spirit's voice again. Having Merri Ellen guide me through some exercises has been a gift. Before meeting with Merri Ellen, I found I was so stuck in my own head with my own thoughts that I was unable to discern between God's truth and Satan's lies. I really appreciated having the prayer and guidance with Merri Ellen's direction. I appreciated having someone to walk alongside me and help me to sift through my thoughts and discern what is from God and what isn't. I have been to many counsellors and Merri Ellen brings a uniqueness I haven't had. Authenticity, willingness to share, honesty, encouraging words and allowing God to intervene and direct our time together. Allowing God into every session makes all the difference. Before meeting with Merri Ellen, I was numb—feeling spiritually dead. Stuck in the depression. I wasn't finding the motivation to do the things I wanted to do and I felt spiritually disconnected. Today, I feel more spiritually alive. I look forward to coming each time to meet with Merri Ellen."

(Nicole Gelderman)
"I contacted Merri Ellen when I was in a season of transition and change and needed to gain some insights as to where God was leading me and what direction He was going. I needed confidence and to overcome some fears. 
What I enjoy most about my sessions with Merri Ellen is how she asks the right questions and allows me to hear the answers from the Holy Spirit for myself.  So, it doesn't build a dependency on someone to hear God for you, but builds your own confidence in being able to hear and see what God is saying and doing for myself.  Very important.  I have received direction from the Lord and insights into my own journey. 
Highlights of my very first session? 
Encountering Jesus, the Father, the Holy Spirit through multiple visions. Being asked the right questions to find the answers God has. It was so fluid, (it seemed that I was sitting in an open heaven, with no hinderances to seeing, hearing or feeling. Quite possibly one of the clearest encounters I've had in a long, long time.) It was very freeing not having to take notes so I wasn't afraid of forgetting what God had done.
A trusted friend referred me to her and I'm very glad for that! 
I immediately recommended her to my sister who has also had sessions with Merri Ellen. I told my sister this helped to encounter God in a fresh and effortless way.  
Before I met with Merri Ellen, I felt stuck, blocked, fearful, uncertain.  Since our sessions together, I have new tools to move forward and people in my circle who I can turn to when I do get stuck.
What surprised me and made me the happiest about our sessions together?
Merri Ellen didn't give me answers, she helped me to find my own answers.  She asked me the right questions. She opened the heavens, or provided a very clean spiritual atmosphere where it was easy to move and hear in the Holy Spirit.  No spiritual interference of blockages.  
Her ministry is a fountain of strength to others and I am blessed to drink from it. My heart is very grateful! 
(Angela, Ministry Leader)
"Merri Ellen truly leans on the Holy Spirit to speak through her, she desires to give Godly advice and rely on the Word. Before I met with Merri Ellen, my life was a little chaotic, full of anxiety, and struggle. These days, inviting the Spirit in and talking to Him helps me to keep perspective and crushes my anxiety! What has made me the happiest about my sessions with Merri Ellen is how energizing our sessions are. Working in the power of the Holy Spirit is amazing and surprising!!! Thanks so much to Merri Ellen, this has been a wonderful journey!"

(Gail Derksen)
"My mom had passed away 6 months ago and I struggled with grieving her loss. It affected my children's sleep and my emotions and how I handled life. In my sessions with Merri Ellen, I realized that Jesus is closer to me and my situation. That him taking care of me covers my past, my present, and my future, and that healing can be real! Praying together opened my eyes to why I was hurting so badly and Jesus took that lie away and spoke truth into it. My mom is not gone, she is with him.
One of the most helpful parts of our sessions is praying together but also the practical advice on how to deal with strong emotions.
I knew that working with Merri Ellen was the right thing for me to do after my friend had mentioned it to me. Jesus wants to tell you how to find your way back and Merri Ellen has a good way to get Jesus and you together in a room. Before meeting with Merri Ellen, I was tired and very sad and angry. Since our sessions, I am happy. I found rest without sleep. I think it was new for me to pray for my family this way.
I was surprised how Merri Ellen knew what to ask me especially when we talked about my mom's passing. The whole concept of lies and truth was most helpful.

It's normal to get stuck, but it's good to get unstuck together. I find the steps and her approach help me beyond the reasons why I come. I use it during the day when I feel stuck by myself. It has changed the way how I live my faith."
(Birte Kroeker)

Your story is ready to shift too!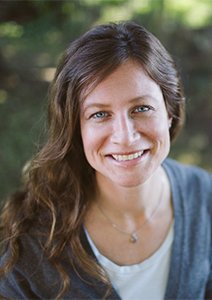 There is hope! You are worth it!
- Merri Ellen Giesbrecht :)

Certified Christian Life Coach & Spiritual Director
(aka: Spiritual Life Coach)
REQUEST MORE INFO ON WORKING WITH ME AS YOUR SPIRITUAL LIFE COACH
(Simply scroll back up to the request box.)
Thanks in advance for reaching out. 
I look forward to hearing from you.
- Merri Ellen :)
Merri Ellen also partners her spiritual life coach ministry with other ministries and organizations providing retreats and workshops.
Back to Home

from spiritual life coach for curing depression