Request Personal Spiritual Life Coaching with Merri Ellen Giesbrecht
Certified Christian Life Coach
& Spiritual Director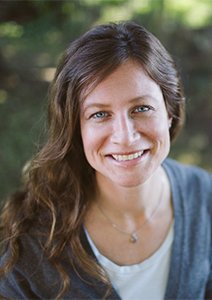 You are stuck.

You need a Spiritual Life Coach to guide you.
(Often called a Spiritual Director or Christian Life Coach.)
You need help to move forward.

I'm happy to help.
My methods are unique in spiritual nature. Time and time again, I have found that you can apply all the scientific research and do all the right things, but in the end, if you don't have a true connection with the Joy Giver, you often continue to feel hopeless. You need to understand your purpose.
You may have gone through tremendous pain, grief, abandonment, betrayal... and desire to know that there is indeed someone who cares and is always faithful.

Please note: You may not consider yourself a Christian, have no understanding of who Jesus is, or have been wounded by a self-proclaimed Christian person or organization (who's life speaks a much different story - one of control, manipulation, deceit, jealousy, etc). If this describes you, I would be honoured to meet with you. I specialize in leading people both who have never encountered Jesus or who deeply require healing of spiritual abuse.

As Your Spiritual Life Coach...


I don't simply lead people out of depression but INTO friendship with the Joy Giver. Joy is the result of our relational connection with the Joy Giver. 
For my own journey beating depression, this is the major piece that has made ALL the difference. It was my Divine encounter with Jesus that first gave me the hope to move forward. He directed me to the research that changed my life. It's my ongoing relationship with Him walking in His Holy Spirit that empowers me to walk others into joy!

"The joy of the Lord is your strength" (Neh. 8:10).
I coach people all over the world via phone or video from the comfort of your home.

This often includes dismantling spiritual strongholds and oppression, recovering from spiritual abuse, facilitating trauma and grief recovery, walking tenderly through forgiveness, exploring dreams, assessing gifts, talents and callings, healing damaged emotions, exchanging limiting lies for empowering truth. 
Walking in the truth truly does set you free!

I'd be honoured to help you move forward too.
Learn more and request a free download exercise to show you a glimpse of what could happen in our sessions together (opens in new site)...
My clients' success stories are incredible and beautiful because of the unique way we work together being led by God's Spirit freely given to us because of Jesus' unfailing love. He promises that when we seek Him, we find Him.

I have seen people's lives transformed in incredible ways. Here are some stories...(opens in new site)
There is hope!
You are worth it!
- Merri Ellen :)
Certified Christian Life Coach & Spiritual Director
Thanks in advance for reaching out. 
I look forward to hearing from you.
- Merri Ellen :)
Your Spiritual Life Coach
Merri Ellen also partners her spiritual life coaching with other ministries and organizations providing retreats and workshops.
Back to Home

from spiritual life coach for curing depression