---
What people are saying about the cure depression research...
"I was on Wellbutrin and Prozac until using your techniques… I haven't felt so good for so many consecutive days in 20 years... Thank you for your website and your incredible tips!!!" - Robyn, former depression sufferer
"Thank you so much for all the articles I receive in my e-mails. They have helped me alot. I have suffered with depression several years, and right now I am not taking any medication at all." - Mary, former depression sufferer
"Your web site is absolutely fantastic! We will refer all of our clients to your web site." –Anthony, Director of Mental Imaging Clinic, Las Vegas
"I was telling [my husband] that last year at this time I was having anxiety and depression and was wanting to die, and now (one year later) I literally have waves of excitement and happiness. It's hard to describe, but I am really happy right now… Life is good. I cannot complain. I am healed!!!!! - Gloria, former depression sufferer
"I can only explain my gratitude by saying God must have brought you my way. I was just on the verge of requesting anti-depressants from my Dr. the day that I found your website. In the most natural, helpful fashion your research, the way you've set up the e-course, all of it just fed me with the step by step solutions I had been longing for for months. I will always read your work, updates you provide, your service is priceless. Thank you, your work is such a blessing!" - Alysha, on the journey
WARNING: Not for the faint of heart. You can't simply take in the info and beat depression. You will need to take it to your doctor, get it approved and then apply it. Thankfully, you will get encouragement along the way through videos, emails, etc. Enjoy the journey!
Request Her Free Cure Depression E-Course:
(She dug through the medical journals and then translated the research into PLAIN English so you and I can understand!)
>>> Go now to get the strategies which medical researchers are using to change lives worldwide.
Learn More About The Author:
Here's her depression story...
Read User Stories:
Read some of the emails of users from around the world...
Chat With & Encourage Other Depression Sufferers in our Forum:
By encouraging others, you can be encouraged yourself. You get to talk! Join in the discussions...
One Woman's Cure Depression Story and Research Findings That Is Changing Lives in Over 90 Countries To Date.
Need Free Advice? Search Our Cure Depression Site
Our search can help you answer just about every question you have on how to cure depression. Please take advantage of our search:
Enjoy Our Cure Depression Research!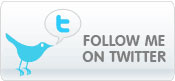 ---
Cure Your Depression on Facebook
We share with you our successful depression story so you can beat your depression too.
This cure your depression information alone is worth hundreds of dollars, but it's our complimentary gift to you. Not sure how long we'll be allowed to do this.
Enjoy our long list of articles easy to access on our 'Cure Your Depression Article Index'.
Enjoy our Depression Article Download Page- Free Downloads!
Need to talk? We can help with depression counseling.
>Read the Depression FAQs to learn "What Everybody Ought to Know About Depression."
Learn the signs of teenage depression to be aware of those suffering around you.
If you've recently given birth to a baby and feeling tired, hopeless and worthless, you may be experiencing 'baby blues' or post pardum depression.
Depression hurts the sufferer, but also you - the sufferer. Learn what to do.
Read this before taking any anti depression drug.
Got a cure depression story to share?
Come and join our depression forum
Help us make a difference! Donate to Cure- Your- Depression.com
Read a little of my after depression story and you may have some good ideas too!
Use our Cure-Your - Depression Site Search to find specific depression research findings.
How essential is a depression diet to find recovery?
Medical Disclaimer for cure-your-depression.com
Get inspirational quotes for depression and share some too to encourage your fellow readers!
Cure Your Depression SiteMap to help you
We'd love to hear from you. Share with us your story. We'd love to listen.
Share Your Depression Success Story / Encouragement