The 2nd Ingredient to help your beat Depression:
From: Merri Ellen
Here's day 2's powerful ingredient for curing your depression. 
Welcome to lesson 2! This lesson contains extraordinary scientific research… 
Cure-your-depression step 2:
Omega-3 fatty acid supplements 
A Personal Testimony: 
For 23 years, bipolar disorder wreaked havoc for one of Dr Andrew Stoll's female patients, now a 45 year old woman who worked as a research scientist. Despite her expert knowledge of science and medicine, she was unable to find adequate treatment for her dangerous peaks of mania and dark valleys of depression. Medications dulled her and caused significant weight gain. As a result, she had trouble focusing on her work, enjoying life and relationships with friends. She was anxious for a cure and fascinated to hear of Dr. Andrew Stoll's work in Boston, Massachusetts. She participated in his controlled, double-blind study, in which neither doctor nor patient is told who is receiving the placebo (a fake) or omega 3 (fish oil) supplements. 
Just 2 weeks into the trial, her mania was gone and the first time in decades, the depression had lifted. She has kept taking fish oil and has been in full remission for over 3 years.
Dr. Andrew Stoll reveals several uplifting stories in a behind-the-scenes look at his study of omega 3 fatty acids and bipolar disorder, published in The Archives of General Psychiatry in May 1999. 
Even more extraordinary perhaps are the emerging findings that omega 3 fatty acids are useful not just in bipolar illness, but also in depression, post partum depression, attention deficit-hyperactivity disorder, stress and even schizophrenia and autism. 

Background Research:

It was discovered in the late 1970s that the native Inuit population who ate a diet high in omega-3 fatty acids, had surprisingly low heart attack rates. Since then, thousands of studies have shown that omega-3 fatty acids are incredibly essential as a foundation for our health and well-being. Without them, we develop numerous diseases.

Because of this evidence, the American Heart Association now advises that everyone eat at least two 3-ounce servings of fatty fish every week.Others suggest three or more servings of fish per week. 
Heart-healthy fish oil contains omega-3 fatty acids, the critically important polyunsaturated fats with powerful healing powers. Cold-water fish are exceptionally rich sources of omega-3 fatty acids—and the colder the water, the more omega-3 fatty acids there are in the fish. Salmon, sardines, sea bass, tuna, trout, mackerel, and anchovy contain eicosapentaenoic acid (EPA) and docosahexanoic acid (DHA), the most potent forms of omega-3s. 

Supplemental Help: 

Because omega-3 oils mostly come from cold-water fish and wild game—not usually found in most North American diets—most people don't get enough of these essential fatty acids (EFAs). To make matters worse, many food processors eliminate natural omega-3 oils, which have a tendency to spoil, to keep their products fresher. 

Therefore, if you don't like cold-water fish or you don't eat it two to three times a week, then you might want to consider a high-quality fish oil supplement. You can buy these at a drugstore or health food store. 

Look for a brand that will give you 1000 mg of EPA and 500 mg of DHA per day. This is the amount that has been shown in studies to be beneficial to people with depression. (See Dr. Andrew Stoll's book: "The Omega 3 Connection" "A must-read for anyone dealing with depression" - Lauren Marangell, M.D. Director of Psychopharmacology, Baylor College of Medicine)
According to Dr. Andrew Stoll, you can take these even if you are on antidepressant medication; there are no known interactions with drugs. The only side effects reported are that they sometimes burp up a fishy taste after taking them. Solutions to this problem are to freeze the pills and take them right before a meal. If all else fails, there is a liquid form available that some people prefer.
 
THIS WEEK'S ACTION STEPS:
Talk to your doctor about implementing Omega 3 Fatty Acids into your supplemental anti-depression plan.

Choose an Omega 3 Fatty Acid supplement approved by the International Fish Oil Standards (IFOS) which is an independant source that consistently conduct tests and posts levels of toxins in fish oil samples submitted by manufacturers. I recommend Nordic Naturals because of it's high rating on the IFOS list, so you know it's quality. If you have suffered from depression and nothing you've tried has worked, please take the time to try Nordic Natural Omega 3s. It could mean a whole new life for you like it does for me! 
 
Carefully take the time to make an effort to start implementing the powerful ingredient you learned today after consulting your doctor. 
Remember if altering a person's behaviour will produce the same beneficial brain changes that can come from medication—without the risks and side effects—then the advantages are obvious!
Some Readers' Experiences...
"Thank you for this site! I had been on most of the antidepressants over the past 30 years and had a severe reaction. I have been off meds now for 5 weeks. Am taking vitamins... along with some other ingredients, Omega-3 and a mixture of amino acids and trace elements. I also walk daily... I feel better now than I ever did on the meds. Take care, Anne"

Watch for the next ingredient to curing your depression coming to your inbox in a few days where I share about an ingredient that took less than a week to beat depression verses medication... :)



There is hope! You are worth it!
To your freedom and to your joy! :)

Merri Ellen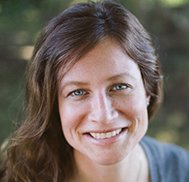 Your Friendly Editor of cure-your-depression.com
P.S. If you've been enjoying this free e-course - you are welcome to enjoy our complete easy to understand and easy to use research handbook available for instant download to your desktop. The handbook includes free downloads and excellent tips on how to implement each step to keep yourself on track. Click here to get your copy.

---
Sources:
Barton PG, Gunstone FD (1975), Hydrocarbon chain packing and molecular motion in phospholipid bilayers formed from unsaturated lecithins. Synthesis and properties of sixteen positional isomers of 1,2-dioctadecenolyl-sn-glycero-3-phosphorylcholine. J Biol Chem 250(12):4470-4476.
Berridge MJ, Downes CP, Hanley MR (1982), Lithium amplifies agonist-dependent phosphatidylinositol responses in brain and salivary glands. Biochem J 206(3):587-595.
Chen G, Manji HK, Hawver DB et al. (1994), Chronic sodium valproate selectively decreases protein kinase C alpha and epsilon in vitro. J Neurochem 63(6):2361-2364.
Department Of Psychology, 426 Fraser Hall, 1415 Jayhawk Blvd., University of Kansas, Lawrence, KS 66045-7556
Edwards R, Peet M, Shay J, Horrobin D (1998), Omega-3 polyunsaturated fatty acid levels in the diet and in red blood cell membranes of depressed patients. J Affect Disord 48(2-3):149-155.
Hibbeln JR (1998a), Fish consumption and major depression. Lancet 351(9110):1213 [letter].
Hibbeln JR, Linnoila M, Umhau JC et al. (1998b), Essential fatty acids predict metabolites of serotonin and dopamine in cerebrospinal fluid among healthy control subjects, and early- and late-onset alcoholics. Biol Psychiatry 44(4):235-242.
Manji HK, Bersudsky Y, Chen G et al. (1996), Modulation of protein kinase C isozymes and substrates by lithium: the role of myo-inositol.
Neuropsycho-pharmacology 15(4):370-381.
McLeanHospital (1999), Study finds fish oil relieves symptoms of manic depression. Available at: www.mcleanhospital.org/PublicAffairs/199905b_FishOil.htm. Accessed July 13.
Medini L, Colli S, Mosconi C et al. (1990), Diets rich in n-9, n-6 and n-3 fatty acids differentially affect the generation of inositol phosphates and of thromboxane by stimulated platelets, in the rabbit. Biochem Pharmacol 39(1):129-133.
National Institute of Mental Health (1999), Omega-3 fatty acids in treatment of major depression and bipolar disorder: a double-blind placebo-controlled study. Clinical Research Study 99-M-0181. Available at: clinicalstudies.info.nih.nimh. gov.cgi/detail.cgi?A_99-M-0181.html. Accessed Oct. 19.
Sperling RI, Benincaso AI, Knoell CT et al. (1993), Dietary omega-3 polyunsaturated fatty acids inhibit phosphoinositide formation and chemotaxis in neutrophils. J Clin Invest 91(2):651-660. Stoll AL, Marangell LB (1999), In reply. Arch Gen Psychiatry 56(5):415-416.

Stoll AL, Severus WE (1996), Mood stabilizers: shared mechanisms of action at postsynaptic signal-transduction and kindling processes. Harv Rev Psychiatry 4(2):77-89.
Stoll AL, Severus WE, Freeman MP et al. (1999), Omega 3 fatty acids in bipolar disorder. A preliminary double-blind, placebo-controlled trial. Arch Gen Psychiatry 56(5):407-412
Order the book