"What are the Depression FAQs?"
Most Asked Questions I've Gotten On Depression...
Here are a few depression FAQs (Frequently Asked Questions)...
What do the Medical Journals Reveal on Curing Depression? (Step by Step Guide)
What Depression Treatments Are Available?
Are There Natural Cures for Depression?
What Are The Symptoms of Depression?
What Are The Causes of Depression?
What Can I Do For My Postpartum Depression?
What Is Teenage Depression And Why Does It Happen?
What Self Help Can I Do for Depression Recovery?
How Best Do I Help A Loved One With Depression?
Does Therapy Work For Depression Recovery?
What's The Buzz on Omega 3s for Depression?
Does Light Therapy Work for Depression Recovery?
Does Exercise Affect Depression?
How Safe is Depression Medication?
What Are Some Basic Depression Action Steps?
Is There a Depression Diet I Can Use?
"5 Facts You Need To Know About Depression"
Tell us what your biggest question on depression is. Help us help you!
View our complete article list here...
See MORE Depression Q's & A's at the Bottom of This Page! (Chatting...)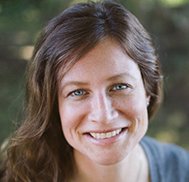 You can ask Merri Ellen a question...
First scroll to the bottom of this page to see if it has already been asked. If not, ask away!
Got a Question on Depression?
At the very bottom of this page is a list of Frequently Asked Questions on Depression. If your question is not listed, please share your question on depression below...
What Other Visitors Have Asked
Click below to see contributions from other visitors to this page...