"Two Ways to Help Other Sufferers and Spread The Word."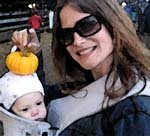 How can you do your part to spread the good news on the research for curing depression?
Our e-course continues to give hope to thousands of people in over 90 countries to date. With your donation, you help us offer assistance, research and counselling referrals.
"Living life on purpose is one of the greatest defenses against depression." – Dr. Gregg Jantz.
Helping you and your loved ones beat depression is our life purpose.
Thanks in advance for helping others.
Want to Donate? Just click on one of the options below...
1. Click here to purchase a copy of my complete handbook on curing depression
2. Or Click on the button to make a donation without receiving a book... (You choose the amount!)
Thanks for your support in helping us get the word out!
Sincerely,
Merri Ellen
Your friendly editor
Back to Home from Donate to Cure- Your- Depression.com