Christmas Depression: How To Get Through It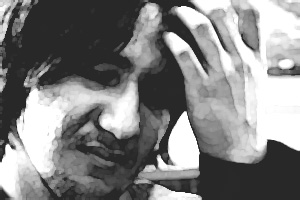 Do you suffer from Christmas Depression every year? If so, you're not alone -it's a growing problem. The celebration of Christmas has grown far from its original meaning of hope, peace and joy, goodwill to men.
Distress centers and crisis workers confirm that there is an increase in both the numbers and severity of calls by depressed people during the Christmas season.
What If Christmas Emphasizes The Loneliness You Feel If You Are Cut Off From Family And Friends?
If you are alone or far away from family and friends, then join a local volunteer group that brings holiday cheers to others in need. You will help yourself and others this way.
Look for others around you, who may have gone through some difficult changes in the past year and, in the true spirit of Christmas, invite them to celebrate with you, and remind them that there is hope.
Christmas in North America usually involves a lot of baked goodies, turkey and all the fixings. We feast together with family and friends and then make New Year's Resolutions to lose the weight we gained. How ironic that in other parts of the world a child dies every minute from starvation. Now that's Christmas depression.
Here's an idea to consider this Christmas, why not make a donation in someone's honour to the "Food for the Hungry" catalogue or "Compassion" catalogue? Simply give a donation to their mission then give a card to your loved one to let them know that in their honour, you have made a contribution for a family to have education, health care, or agriculture to provide financial income.
Why Does Depression Come At Christmas?
The story of Christmas has been misconstrued by media and advertising for thousands of years. Christmas isn't about gorgeous decorations, super happy families and expensive gifts. If you don't have any of that, no wonder you can get depressed. It's unrealistic for many of us.
When you strip the junk away to see the true message, it's about a God who loves you. Christmas is about hope being revealed to a hurting world.
Christmas depression sets in when we feel cut off from this message and we don't understand the hope that we have.
If Christmas depression comes, surround yourself with positive people who make you feel hopeful and give you encouragement. Keep it simple.
A former atheist shares about what Christmas means for her and how she dealt with Christmas depression…
There is hope! You are worth it!
-Merri Ellen