Depression and Anxiety Treatment: 
Explaining This to Children, Tweens, and Teens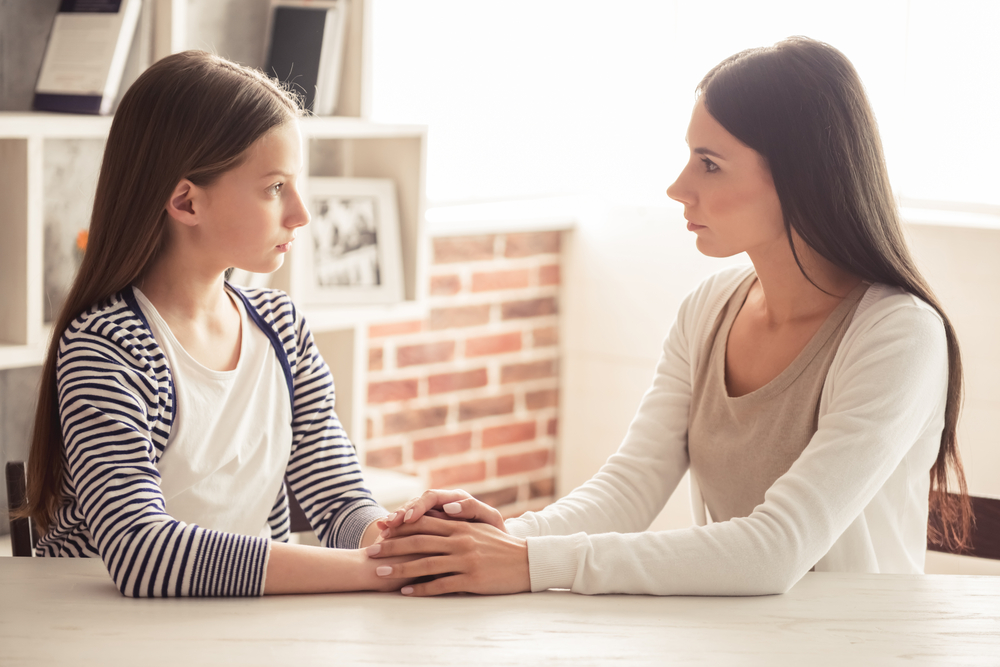 Many parents are hesitant about discussing a depression and anxiety treatment or any kind of mental illness with their kids. They are at a loss on what to say, how they should say it and how much they should reveal. Part of the problem is that kids don't understand depression, anxiety and mental health issues as adults do. Therefore, most adults feel that it's better not to bring up this conversation to avoid burdening kids with unnecessary stress.
However, if you or someone else in your home or family is struggling with depression and anxiety, it is better to have an honest, open conversation about a depression and anxiety treatment with your kids. Mental illness affects not only the ill person but also those around them. Discussing it as a family helps kids to understand that the changes they may have noticed in their loved ones are the result of an illness, thereby freeing them from any uncertainty or guilty they might harbor.
Here are some tips on how to talk to a child about mental illness:
1. Look inwards first.
Before talking with your child, ensure that you properly understand the situation first. This means understanding the particular mental illness, the symptoms, how it affects individuals, etc. This way, you'll feel more confident talking and fielding questions from your child.

2. Timing is important.
Timing has a huge impact on how the conversation turns out. Some kids prefer having a face-to-face conversation while others prefer to play or be active as they talk. Work with your kid's personality and remain flexible about how and when the conversation takes place.

3. Help them to express their feelings.
It's not uncommon for kids whose parents have a mental illness to feel angry, frustrated or guilty. They might worry that their actions or behavior caused the illness or they may feel angry that their parent is receiving so much attention. Encourage them to air out these feelings, listen attentively as they talk and then emphasize that they're not in any way responsible for the illness.

4. Be as open and as honest as you can.
Being honest with your child helps them trust you and encourages them to open up to you. So talk about your feelings and also share any healthy coping strategies that help you deal with the situation. If your child asks you a question that you don't know the answer to, admit that you don't but that you'll find out. It's even better if you go searching for answers together.

5. Ask for help with the depression and anxiety treatment.
Most parents often aren't prepared to talk to kids about mental illness. If you're unsure how to begin, reach out for help from other relatives, grandparents, a support group or even mental health specialists.
Discussing mental illness with kids is definitely challenging. You might not get it right the first time, but that shouldn't keep you from getting the conversation started. Your child needs to hear it and it will help foster trust and improve your relationship.
Guest Post by Cindy Price
Liahona Academy

Learn more about Teen Depression at Liahona Academy.
Back to Home from Depression and Anxiety Treatment Explanation for Kids