"Can You Eat Food High in Serotonin to Battle Depression?"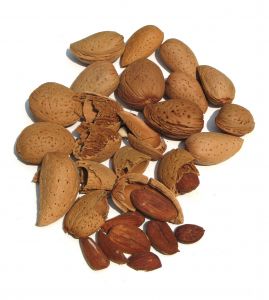 You may have heard that if you eat food high in serotonin, you can battle depression. But wait a second! That's partly true. You're only half way there.
"Thank you so much for all the articles I receive in my e-mails. They have helped me alot. I have suffered with depression several years, and right now I am not taking any medication at all."

"Your web site is absolutely fantastic! We will refer all of our clients to your web site. "

If you take serotonin orally, it won't reach your central nervous system because it does not cross the blood-brain barrier. (In order to understand your foreign speaking relatives, you must get a translator right?)
Here's the truth (and the translator): Tryptophan and 5 htp can and do cross the blood-brain barrier. These are available as dietary supplements and in food and are effective at battling depression.
So, what you want is not food high in serotonin but food high in tryptophan to help battle depression.
Here are some sample foods that are excellent to help battle depression…
Turkey

Eggs

Almonds

Chicken

Soybeans

Milk Products
As mentioned, 5 htp is excellent in battling depression. Many patients report recovery from depression within 2 weeks with no side effects versus 4-6 weeks with anti depressants (reporting side effects).
NEXT>>Read more about the bottom line on 5-HTP to cure depression.
Most Frequently Asked and Answered Questions on Depression
Encyclopedic Mention of Food High in Serotonin
---
Source:
Dr. Dan Colbert who has seen over 30,000 patients in his profession and is Director at Divine Health Wellness Center is located in Longwood, Florida. He's author of 40 books.