How to Treat Teenage Depression:
Guide for Parents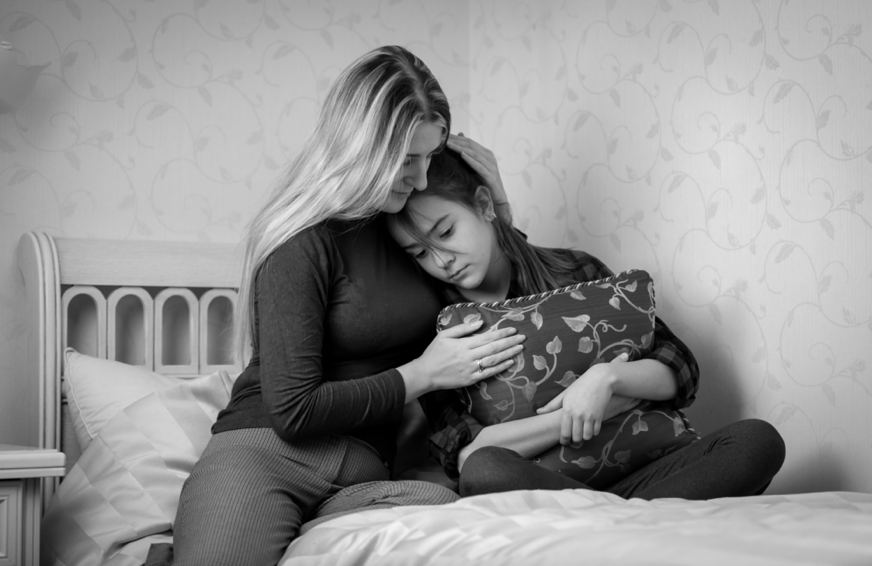 It can be hard for parents to know how to treat teenage depression in their family. Yet, when it comes to a support system, parents can offer the best and most consistent support a depressed teen can hope to receive. 
If you aren't sure how to treat teenage depression, there are some key things you can start doing that will help your teen.    
How to Treat Teenage Depression?:
Take Time to Listen to Your Teen
Many teens struggling with depression can become withdrawn, with the teen believing that no one cares about them or are interested in their feelings. As many parents are busy with the day-to-day cares of a working family, one withdrawn teen may slip from the top of their concerns. However, parents should take the withdrawal of their depressed teen as a serious warning sign.
According to the Centers For Disease Control and Prevention (CDC), suicide is the third leading cause of death among young people between the ages of 10-24. Teens who struggle with depression are among those young people who are most likely to commit suicide.
So, set aside time to listen to your teen. You don't need to fix all their problems but knowing that you care and will listen to their concerns and feelings can make a huge difference to your teen during their struggle with teenage depression.
How to Treat Teenage Depression?: 
Develop a Daily Schedule for Your Teen
An increase in structure can bring help in how to treat teenage depression. While not every waking moment needs to be regimented, having a steady structure can help your teen push through some of their depression and feel accomplished. Some of the things which may help your teen to have scheduled are:
●     Family meals- Poor eating habits can be one of the causes of your teen's depression. By planning regular family meals, you can correct some of the dietary imbalances your teen may be struggling to deal with appropriately. Also, having at least one set family meal a day will allow family members to connect with each other regularly and in a positive way to treat teenage depression.
●     Study time- Many teens who suffer from depression have a hard time keeping up with their schooling. A daily time scheduled, during the week at least, can bring help for teenage depression. You can help monitor your teen's homework and give them a hand if they need it. Also, if your teen has fallen behind on some subject, scheduling a tutor during this time may be a good idea. 
●     Exercise- Whether due to antidepressant use or comfort eating, weight gain is not unusual among depressed teens. The weight gain can add to the depression, as teens can be very self-conscious and self-critical. Regular exercise can be powerful in how to treat teenage depression, both by combating weight gain and releasing endorphins which give your teen a natural, positive boost. 
●     Regular bedtime – Getting regular and adequate sleep is a huge help for teenage depression. Your teen may not enjoy this part of their schedule, but when people lack enough sleep, they are more susceptible to depression. To support their developing bodies and minds, teens need 9-9½ hours of sleep every night. You can help encourage lights out at a particular time by not allowing electronics in their bedrooms past bedtime. 
It is not easy for a parent to see their teenager struggle with depression. While you may not be able to fix everything for them, there is a lot you can do effectively to treat teenage depression.
 Cindy Price has worked as a parent advocate and educator for over 15 years with several different teen help organizations. She writes on a variety of parenting topics with an emphasis in teen issues. As one of life's greatest joys is her family, she works hard to give advice that will allow families to come together, no matter what problems they are struggling with.
Sign Up For Merri Ellen's Free E-Course Of Cure Depression Research that is changing lives across the world.
Back to Home from How to Treat Teenage Depression