"Would An Anti Depression Drug Work For You?"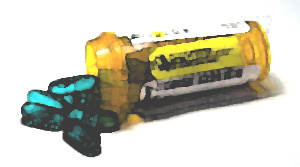 If you suffer from major depression, an anti depression drug could possibly increase your mood. Your depression is unique to you and so there is no general answer for everyone, unfortunately.
In our own personal stories of depression, some of us found that using an anti depression drug as our first step toward healing was what we needed to start our pathway to anti-depression. Some people find great relief by using antidepressants. They can be effective in giving a quick response, to relieve suffering in severe cases of depression.
Others of us found that an anti depression drug made things worse. Side effects were unfavourable as well as thoughts of suicide.
The long-term use of antidepressants is far from being the answer to depression. If you are depressed, you need to learn the skills necessary to eliminate and then avoid depression in the future, not just treat the symptoms with drugs.
Depression goes much deeper than the symptoms.
Here are some things you need to know before you consider an anti depression drug:
There's a different drug for different people.
Your doctor should prescribe what's best for you and carefully monitor any side effects. It can take time to find a drug (or a combination of medications) that works well for a person without too many side effects.
Never stop taking your medication suddenly.
Some people have unpleasant reactions to discontinuing antidepressant medications. If you wish to stop, talk to your doctor first. Usually you will stop in stages by gradually taking less over time.
Certain people benefit from taking an anti depression drug for a long time.
For only some people (typically one third of cases), antidepressant medication continues to have beneficial effects over the long term. Most people take medication for only a short term in order to get the strength to make positive changes, then gradually stop using it.
It can be tempting to stop taking your anti depression drug when you start to feel better.
However, if you stop suddenly, the problem may quickly return. It is best to stay on the medication until your mood has been steady for a while. Reductions in medication may then be done gradually while your mood is carefully monitored. Follow your doctor's recommendation.
Please note: Medication was not the cure for our depression. It was merely a first step towards finding a cure. Some of us wouldn't necessarily want to take that step again.
In fact, a controversial new study suggests the widely prescribed antidepressants Prozac, Paxil, and Effexor work no better than a sugar pill for most patients who take them, and many depression 'experts' are now scrambling to explain this.
What does the new study say about the ineffectiveness of antidepressants?
In findings published in the February 2008 issue of the journal PloS Medicine, researchers reveal that only a small group of severely depressed patients benefit from taking an antidepressants.
For less severely depressed patients, the antidepressants were found to work no better than placebos, leading the researchers to conclude that most patients who take antidepressants probably shouldn't be on them.
Does this study contradict numerous positive studies on antidepressants?
Yes, it does.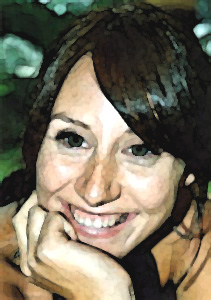 Antidepressants are shown to be effective in controlling depression in only one third of cases. But where drugs as a treatment for depression really fall down is on the prevention of relapse.
If a depressed person has problems with alcohol or drug abuse and takes an antidepressant, the medication isn't getting at the real problem. Those who are heavily medicated on tranquilizers also wonder why an antidepressant doesn't work to ease their depression.
Other alternative treatments, such as cognitive behavior therapy, have been shown to have 70% better success rate at beating depression for good. In other words, they have been shown to prevent relapse in 70% more cases than an anti depression drug.
Remember to talk to your doctor about an anti depression drug and its pros and cons.
It is important to make changes in how you think about and handle your life. Don't use your anti- depressants to allow yourself to keep living an unhealthy or unfulfilling lifestyle. 
Rather, seek to make long-term changes (such as starting a regular exercise program, learning positive thinking skills, effectively dealing with past disappointment and discouragement, or defining and working toward your life goals) and view medication as an option that could possibly give you the energy and mood lift you need to do so. 
"More Anti Depression Drug Research Results..."
Emperor's new drugs
An analysis of antidepressant medication data/ Kirsch et al, 2002
This extensive report analyzes the efficacy data submitted to the US FDA for the six most widely prescribed antidepressants approved between 1987 and 1999. Approximately 80% of the response to medication was duplicated in placebo control groups. If drug and placebo effects are additive, the pharmacological effects of antidepressants are clinically negligible.
Efficacy of antidepressants in adults
Moncrieff and Kirsch/ British Medical Journal/ November 28, 2005
Recent meta-analyses show SSRIs have no clinically meaningful advantage over placebo. Antidepressants have not been convincingly shown to affect the long-term outcome of depression or suicide rates.
Association between suicide attempts and SSRIs
Dr. Dean Fergusson et al/ Ottawa Health Research Institute/February 15, 2005
This meta-analysis reviewed data on 90,000 patients from some 700 clinical trials and found that patients were twice as likely to attempt suicide on antidepressants as on sugar pills.
Talk to your doctor if you have concerns about antidepressants.


"Consider the Results of Natural Depression Cure Research..."
Science has revealed that there are 6 major ingredients that must be present in your life to cure depression. The good news is that they are all natural skills that you can easily apply and are most likely missing due to our deficient modern diets and lifestyle. For a full report, read:
>> 6 Key Ingredients to Cure Depression




Related Articles
Beware of Wellbutrin Side Effects

Beware of Paxil Side Effects

Luvox Side Effects



Free download on "Facts about Antidepressants".(Right click and save to your desktop)


Need to talk? Visit a help line here...
---
Anti Depression Drug Sources:
Depression Expression- Raising Questions about Antidepressants/ Issue date: 2006/Accessed: Feb 23, 2007/ http://greenspiration.org/images/DEweb.pdf
Fieve, Ronald R. MD, New York City. Kirsch, I. PLoS Medicine, February 2008; vol 5: online edition.
Psychology Today / Prescriptions for Happiness? / By: Seymour Fisher, Roger P. Greenberg / Summary: Are antidepressants helping, or is it the power of positive thinking? / Publication Date: Sep/Oct 95/ http://www.psychologytoday.com/articles/pto-19950901-000017.html
Self-Care Depression Program / The University of British Columbia and MHECCU / Dan Bilsker, PhD, Randy Paterson, PhD Retrieved October 13, 2005 from www.mheccu.ubc.ca/publications
Enjoy More Cure Depression Articles...
6 Steps Report on Curing Depression (What do the Medical Journals Reveal?) | What Depression Treatments Are Available? | Are There Natural Cures for Depression? | What Are The Symptoms of Depression?| What Are The Causes of Depression? | What Can I Do For My Postpartum Depression? | What Is Teenage Depression And Why Does It Happen? | What Self Help Can I Do for Depression Recovery? | How Best Do I Help A Loved One With Depression? | What Is Bipolar Depression? | Does Therapy Work For Depression Recovery? | What's The Buzz on Omega 3s for Depression? | Does Light Therapy Work for Depression Recovery? | Does Exercise Affect Depression? | How Safe is Depression Medication? | What Are Some Basic Depression Action Steps? | | Is There a Depression Diet I Can Use? | "5 Facts You Need To Know About Depression"
Tell us what your biggest question on depression is. Help us help you!
Read more of our articles here...