8 Great Gifts for Depression Sufferers
Here are some fabulous gifts for depression sufferers whether they be for your friends, family or even yourself!
"Each day comes bearing its own gifts. Untie the ribbons." ~Ruth Ann Schabacker

" You can give without loving, but you can never love without giving."

If you have a friend, family member or you need to pamper yourself to ward off depression, here are some great gifts to boost one's mood…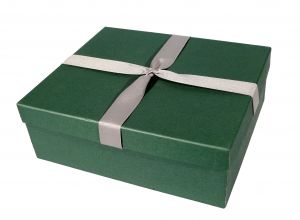 A gift certificate to a favourite amusement park. You may have to plan the trip to get them there! But, hey – you get to go with them!

Whichever gifts for depression sufferers you choose, be sure to write a personal note in the card. A simple, personal note costs nothing but can sometimes mean the most!

Perfect gifts delivered to their door!
What are your favourite gift ideas for depression sufferers? Tell us!
Helpful Resources:
FindArticles - How to beat the Christmas blues; imagination, planning and concern for others can spread holiday cheer - includes Christmas tips
Ebony, Dec, 1990, by Marchel'le Renise Barber
FindArticles - Treatment available for sufferers of holiday depression
Journal Record, The (Oklahoma City), Nov 27, 1996, by Kirby Lee Davis Assistant Managing Editor
Enjoy More Cure Depression Articles...
6 Steps Report on Curing Depression (What do the Medical Journals Reveal?) | What Depression Treatments Are Available? | Are There Natural Cures for Depression? | What Are The Symptoms of Depression?| What Are The Causes of Depression? | What Can I Do For My Postpartum Depression? | What Is Teenage Depression And Why Does It Happen? | What Self Help Can I Do for Depression Recovery? | How Best Do I Help A Loved One With Depression? | What Is Bipolar Depression? | Does Therapy Work For Depression Recovery? | What's The Buzz on Omega 3s for Depression? | Does Light Therapy Work for Depression Recovery? | Does Exercise Affect Depression? | How Safe is Depression Medication? | What Are Some Basic Depression Action Steps? | | Is There a Depression Diet I Can Use? | "5 Facts You Need To Know About Depression"
Tell us what your biggest question on depression is. Help us help you!
Read more of our articles here...